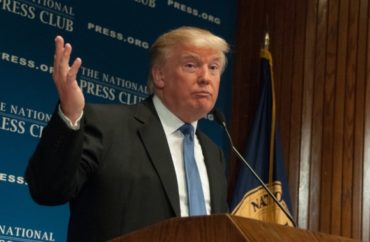 One percent of student donations went to the president
There's a reason William F. Buckley Jr. said he'd rather be governed by "the first 400 people listed in the Boston telephone directory than … the faculty of Harvard University."
More than 99 percent of presidential campaign donations by Harvard teaching faculty went to Democrat Joe Biden's campaign – $317,835 from 270 people, according to The Harvard Crimson review of Federal Election Commission filings from January 2017-October 2020. A total of five faculty donated to President Trump's re-election campaign – $3,030.
The people paying to be brainwashed by Harvard faculty – enrolled students – were only slightly more diverse. Nearly 99 percent of their presidential campaign donations went to Biden – $24,136. Even fewer students – four – donated to Trump's campaign, for a measly $246. (The Crimson doesn't say how many students donated to Biden.)
Unsurprisingly, Democrats at all levels dominate Harvard federal campaign contributions since Donald Trump took office. They donated more than $6.7 million to candidates, committees and parties.
It was "non-teaching staff" that showed the greatest financial support for the Trump campaign, according to the Crimson: a whopping 3 percent of $410,361 in presidential campaign donations.
Non-Trump Republican candidates did much better (well, relatively speaking) with faculty, who gave 4.17 percent of all donations to them. Students, meanwhile, treated down-ballot Republicans even worse than Trump by share of donations: just six-tenths of one percent, for $1,080. They gave nearly three times as much ($2,966) to independent candidates. Down-ballot Democrats hauled in $170,819 from students, more than 97 percent.
Somewhat surprisingly, contribution data before April 8, when Biden became the presumptive Democratic nominee, show that "faculty uniquely preferred Biden over progressive challengers." Sen. Elizabeth Warren, by contrast, was the favorite across all Harvard donors.
Want to guess the average donation and share going to each presidential candidate for each Harvard school? The Crimson has that too, and it won't surprise you.
MORE: GOP gets less than one percent of Yale trustees' donations
IMAGE: Albert H. Teich/Shutterstock
Like The College Fix on Facebook / Follow us on Twitter