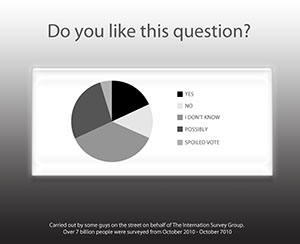 What do Americans think about "affirmative consent" policies like California's and the government's role in deciding what is legitimate sexual consent?
To the extent they know about it, not much, according to a new poll, though its phrasing and methods practically beg for a better designed survey to follow.
The group Stop Abusive and Violent Environments, which advocates against "a legal system that has created bloated definitions, weakened due process, and removed the presumption of innocence," commissioned a survey that finds Americans generally approve of consent for sex (it would be surprising if they didn't) but are wary of the government defining it.
Eighty-five percent disagree that "the government" should have "the authority to determine how partners give their consent to sex." A majority supports consent that is "affirmative, conscious and voluntary" but nearly 3 in 5 oppose "ongoing" consent – a required element in California's new law.
Only 14 percent had heard of California's new law.
The demographic breakdowns are interesting: Women support ongoing consent more than men (but still not a majority), as well as "affirmative, conscious and voluntary" sex (63 percent vs. 49 percent of men).
But women actually show less support than men for government authority to define consent – 12.8 percent and 15.9 percent.
Other demographic results appear to show confusion about what exactly is being discussed: Those under 40 support "ongoing" consent (42.7 percent) more than those over 40 (39.9 percent), but unlike their elders (58.2 percent), under-40s do not support "affirmative, conscious and voluntary" sex (47.4 percent).
As might be predicted, there's a party split on the questions: Democrats support ongoing consent (51.2 percent) and affirmative, conscious and voluntary sex (67.1 percent) in contrast to Republicans and independents, neither of which shows a majority for either.
At 22.9 percent support, Democrats show the highest number for the government's authority to define consent, far above Republicans (1.4 percent) and independents (9.8 percent).
Too Many Old Registered Voters in the Sample
The poll phrasing and composition leave a lot to be desired, however.
First, it's drawn from voter registration rolls, a substantial limitation on the potential survey population. The survey doesn't tell respondents that California's new law only applies to college campuses, which could have changed their views.
Far more men (55.6 percent) were polled than women (44.4), and the figures are even more skewed for under-40s (22.2 percent) and over-40s (77.8 percent).
Republicans have a 7 percentage-point lead over Democrats in the survey population, with independents comprising about a quarter. Their actual ratios nationally, according to Gallup earlier this year, are 25 percent Republicans, 31 percent Democrats and 42 percent independents.
The survey says that 686 out of 2,081 respondents completed the whole survey (a phone interview that was supposed to take under a minute), but those numbers only add up for a single category – age, the final survey question. The survey shows 779 answering their political affiliation (first demographic question) and 723 respondents answering their gender (second), meaning participants dropped off at the end.
Though the survey says that "[c]alls were placed to an equal number of landlines and mobile telephones," it's not clear whether that balance is reflected in the final tally of 686 completed surveys or only the initial calls to 2,081 respondents. Given the heavy skew of older respondents in the final tally, I'd guess there are far fewer cellphone users represented here.
Another questionable choice:
Conducted by ccAdvertising of Centreville, VA, the survey utilized a computer-activated interactive telephone technology with a pre-recorded human voice. The technology requires all questions be phrased so they can be answered with a 'Yes' or 'No' answer.
Meaning people were talking to a robot, with no opportunity to ask a human for clarification.
Revolution Messaging, a "progressive" shop led by former staff and advisors to President Obama, accused ccAdvertising's founder of being a "right wing telemarketer with a history of scaring voters with misleading spam text messages in the 11th hour."
This subject really needs a more professional survey that nonetheless avoids the common pitfalls of poor phrasing or omission of pertinent details. But I'm not confident that any survey on this subject can do that.
Greg Piper is an assistant editor at The College Fix. (@GregPiper)