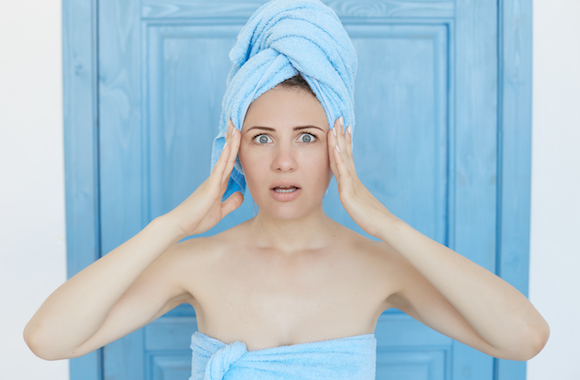 In the age of COVID-19, students either dig online learning or they hate it, but the reasons for either usually have to do with learning preferences or comfort with technology.
Not so for Cornell University's Alecia Wilk. Writing in The Cornell Daily Sun, Wilk says virtual instruction is preferable because she doesn't have to engage in "performative femininity."
Taking classes via Zoom means "not shaving, not wearing a bra, not doing makeup, not squeezing into tight jeans, not taking irons to hair or wax to eyebrows, but just being."
There is nothing "innate" about females feeling they must do all the above, Wilk says.
"We've been told and taught to retell the tale that wearing makeup, shaving everywhere there is to shave and otherwise constantly wanting —needing — to 'fix' our appearances is what makes us women."
Such traditionally "girly" things occasionally can be fun, however, as women need "creative outlets" and "hobbies" to express themselves. But such pleasure is "largely coerced," Wilk contends.
And when we develop consciousness about the tediousness of these routines compared to our male counterparts' complete absence of them, how they pointlessly pander to preferences that aren't our own or the overall illogicality of maintaining them, we're told it's good to look good for ourselves. But I think it's time we let go of the myth of achieving female empowerment by developing a dependency upon and infatuation with the same tools used to dehumanize us. Growing up a girl is like a long process of being brainwashed into accepting and desiring our own objectification, despite the violence it exercises against us; That's the trick of "femininity." It isn't reflective of anything actually female; it's the embodiment of a set of impossible ideals that each girl is socialized to aspire to. A set of ideals that are consistently narrow, exclusive, anti-black, fatphobic and deeply harmful.
Wilk argues girls spend much of their lives trying to "master" performative femininity because they're in a "global competition" against one another.
Perhaps the coronavirus lockdown will make more women "nonchalant about being unpolished."
MORE: Campus feminism: Pretzels that look like used tampons
MORE: University offers 'Hip-Hop Feminisms' course
IMAGE: traveliving / Shutterstock.com
Like The College Fix on Facebook / Follow us on Twitter