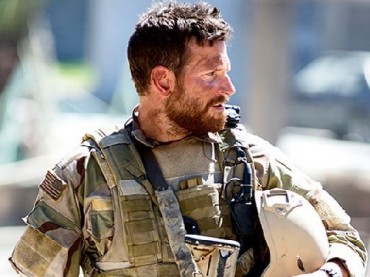 "College boy" was long a slur of the effete upper crust of America, but it may be poised for a comeback.
According to a new study by the left-leaning Brookings Institution, officer quality in the U.S. Marines "has steadily and significantly declined since 1980."
Co-authored by a Marine lieutenant in Afghanistan who's a grad student at Tufts University, Matthew Cancian, the paper blames college attendance rates for the plunge:
We didn't find it was due to more minorities or women in the ranks, as many have assumed. The basic answer is that more people are going to college. Officers in the volunteer military have always been required to have a four-year college degree. The pool of college students has increased by over 50% since 1980, so these days a lot more Americans meet the key qualification to become an officer than was the case three decades ago. That has been very positive for society by increasing social mobility. But perhaps it hasn't been all good news. The expansion of the pool of college students means a larger, but lower quality, pool of potential officers. While our data were about Marine officers, the results likely apply to the whole military.
Average intelligence has plummeted, the authors learned from data obtained in a public-records request:
For example, 41% of new Marine officers in 2014 would not have met the intelligence standards demanded of officers in World War II. This decline is especially surprising because, as others have documented, 2011 saw the most intelligent group of enlistees in the history of the volunteer military. Thus, even as the intelligence of our enlisted troops have been rising, that of our commissioned officers has been declining.
Cancian shares his own anecdotes of hostility to learning and low intellectual curiosity among his fellow officers:
For seven frustrating months, our battalion was stuck in a Groundhog's Day of either finding improvised explosive devices (IEDs) or having the IEDs find us. The only variation was imposed on us by the actions of the other side.

Waiting for the plane home, I joked to another officer, "That was nothing like what the counterinsurgency manual described."

"I wouldn't know – I haven't read it," he replied. "I don't need a book to tell me what to do."
There's one long-term antidote to this problem, they say: Universities can bring back ROTC programs.
While Harvard University restored its ROTC program following the repeal of 'Don't Ask, Don't Tell' in 2011, the continued paucity of cadets there belies their claim that it was always about homosexuals in the military. This year, only *one* cadet was commissioned from Harvard into the Navy — hardly the contribution we would need to create a more intelligent officer corps.
Read the paper and article.
Like The College Fix on Facebook / Follow us on Twitter
Like The College Fix on Facebook / Follow us on Twitter