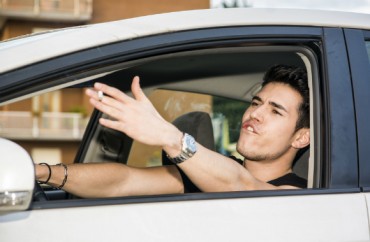 Hating on protesters who block traffic isn't exactly a new thing. But it appears to have gotten a Missouri teacher suspended.
The St. Louis Post-Dispatch reports that special education teacher Stacy Brixey was suspended following a single complaint about her (now private) Twitter feed, in particular an angry response to Black Lives Matter protesters who "blocked rush-hour traffic in both directions on Interstate 70″:
She complained, using profanity, that the protest was delaying someone she'd called to fix her cracked cellphone screen. She added the hashtag "#teamrunthemallover."
Brixey had mostly tweeted about Cardinals baseball. On the same day she tweeted about the protesters, she "let loose with an expletive-laden diatribe against Kansas City fans" for celebrating a Royals pitcher who previously got in a fight with a now-retired Cards catcher, the Post-Dispatch said.
Like The College Fix on Facebook / Follow us on Twitter
IMAGE: Shutterstock