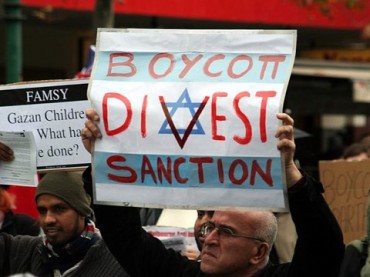 Legal Insurrection reports on the drama that took place last night at UCLA–the latest U.S. campus to attempt an anti-Israel boycott or divestment resolution:
After an all-night session, the UCLA student council defeated an ant-Israel divestment resolution by a vote of 7-5.

The vote received enormous attention, and was trending in the U.S. on Twitter.

This is a huge defeat for BDS on campus. Divestment resolutions recently were overturned at UC-Riverside and defeated at UC-Santa Barbara…
The video below shows one of the resolution's supporters on a hysterical rant after the measure is voted down, crying out, "I've never been more f**king disappointed," and "we just f**king blew it," as the meeting descended into chaos.
Like The College Fix on Facebook / Follow us on Twitter