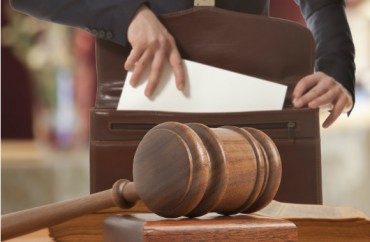 It could have opened the floodgates to minor harassment claims
When the 9th U.S. Circuit Court of Appeals issued a January ruling on liability for "pre-assault" claims in Title IX cases, it left the door open to punishing universities for 1) accidentally increasing the risk of sexual misconduct 2) even for minor harassment claims.
Following a petition by University of California Board of Regents, the 9th Circuit agreed to narrow the liability test it had developed. It still refused to rehear the case by three UC-Berkeley students as a full court, however, meaning it will go back to trial court.
A three-judge panel had initially recognized a "cognizable theory of Title IX liability" in one claim by the students, according to the January ruling summary: that the UC system maintained a "policy of deliberate indifference to reports of sexual misconduct that created a sexually hostile environment for plaintiffs and heightened the risk that they would be sexually assaulted."
The problem was that the ruling didn't fit the contours of the Supreme Court's standard for Title IX liability, known as Davis. The regents' petition, filed in March, asked the 9th Circuit to institute an "actual knowledge" requirement and limit liability to harassment that is "severe, pervasive, and objectively offensive," in line with Davis, according to Inside Higher Ed.
The three-judge panel agreed, issuing a modified ruling Monday. It now says that the court will consider a pre-assault claim if it plausibly alleges that the "policy of deliberate indifference … created a heightened risk of sexual harassment that was known or obvious" to the university.
MORE: Berkeley students demonstrate against 'fair process' in Title IX
The result of that policy, "in a context subject to the school's control," must be that the plaintiff "suffered harassment that was so severe, pervasive, and objectively offensive that it can be said to have deprived the plaintiff of access to the educational opportunities or benefits provided by the school."
With this change, the 9th Circuit clarified that schools are not liable for policies that they didn't know could make sexual misconduct more likely, or which lead to harassment beneath the three-part Davis test of "severe, pervasive, and objectively offensive."
The plaintiffs include the co-founder of the national advocacy group End Rape on Campus, Sofie Karasek, and a member of the group, Aryle Butler. The other is Nicoletta Commins.
Karasek and Butler claim to have been inappropriately touched and groped, while Commins did not specify how she was sexually assaulted but said that a rape kit revealed "evidence of trauma," according to USA Today coverage of their suit, filed in 2015.
They were featured in the controversial campus rape documentary The Hunting Ground, whose filmmakers implied that criticism from Harvard law professors violated Title IX.
Read the original and amended ruling, and Inside Higher Ed coverage.
MORE: Karasek says being an anti-rape activist makes hooking up 'weird'
MORE: 'Hunting Ground' filmmakers say criticizing their work violates Title IX
IMAGE: Andrey Burmakin/Shutterstock
Like The College Fix on Facebook / Follow us on Twitter