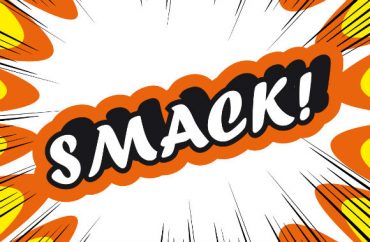 The Obama administration can't make a statute say anything it wants the statute to say.
That's the message from the U.S. Court of Appeals for the D.C. Circuit, which struck down the administration's interpretation of the Freedom of Information Act in a case involving a University of Virginia doctoral student.
Kathryn Sack had sought Defense Department records related to her dissertation on "polygraph bias," but it demanded $900 from her to conduct the search. The federal FOIA law, as opposed to state FOIA laws, provides a discount for "educational institutions" – they only have to pay "reasonable standard charges for document duplication." (Student journalists are explicitly mentioned in the discount section.)
RELATED: Big-name law professors blast Department of Ed for endangering 'free speech and due process'
The administration argued students don't qualify for that discount rate, only teachers. It cited the Office of Management and Budget's guidelines, which say that a student who needs records for a course "is carrying out an individual research goal" – not that of an "institution."
That reading "makes little sense," given the dictionary definition of "school," says the opinion written by Judge Brett Kavanaugh:
Like teachers, students do research, seek background information for paper topics, gather primary documents, write papers, publish, and contribute to the development and dissemination of knowledge within the school and to the outside world. They do so in order to further their coursework or other school-sponsored activities. Students often seek access to government information to pursue their particular research interests. And students often lack the money (or would be unwilling to spend it) to pay the extra fees that would be required for their FOIA requests if they were denied classification as an educational institution.
RELATED: Professor group attacks Title IX enforcement as violating academic freedom, due process
It would be a strange reading of this broad and general statutory language – which draws no distinction between teachers and students – to exempt teachers from paying full FOIA fees but to force students with presumably fewer financial means to pay full freight.
The court slaps down the administration's citation of legislative history – the sponsor of the FOIA amendment bill had said professors clearly qualified for the discount but was quiet about students – saying the administration is reading too much into that silence.
But Kavanaugh says that's beside the point, because "we must focus foremost on the text of the statute," and OMB's interpretation is just bonkers:
The Guideline's ipse dixit distinction of students from teachers is entirely unexplained and unpersuasive. The Guideline says that a geology teacher seeking information about soil erosion to support her research is entitled to reduced fees. But why not the geology student seeking the same information for the same reason? Crickets. …
RELATED: Getting a judge to recognize anti-male bias in campus rape cases is a tall order
[T]his statute, as we read it, does not empower the Government to pursue fiscal balance or provide relief for the FOIA bureaucracy on the backs of students.
Hans Bader, a former lawyer in the Department of Education's Office for Civil Rights, says in a CNSNews.com column that this is a long-overdue slap against Obama administration regulatory hijinx:
The administration should have recognized the weakness of its position. It is settled law that "courts owe no particular deference to" an agency's "interpretation of FOIA" limiting fee waivers […] , since FOIA applies "government wide" against virtually all agencies, rather than delegating authority to a particular agency to enforce it. […] Perhaps it expected courts would give it the blind deference it has been getting from judges in certain other kinds of cases.
Frank LoMonte of the Student Press Law Center praises part of the ruling:
Students affiliated with journalistic publications were already eligible for the fee reduction, which extends to "a representative of the news media." But a student doing a research paper for a journalism course unaffiliated with a recognized media outlet – or perhaps with nothing more than the aspiration of selling the work as a freelancer – fell into a zone of uncertainty that the appeals court has now helpfully clarified. …
RELATED: Georgia lawmaker sues Department of Ed officials for exceeding authority in campus rape rules
Although students are far more likely to deal with state rather than federal agencies in the ordinary course of their reporting, it has become increasingly common for college journalists to need access to federal records because of the U.S. Department of Education's stepped-up enforcement of the Title IX anti-discrimination statute. Forgiveness from search-and-retrieval fees will be welcome relief to those requesters.
But the appeals court didn't go as far as he'd like:
Regrettably, the court's opinion introduced a needless hurdle by authorizing federal agencies to demand proof that the student's work is needed "to further coursework or other school-sponsored activity," such as a copy of a syllabus, a letter from a professor "or the like."
Let's hope this appeals ruling – grounded in the plain meaning of words and statutory text – emboldens more students and parents to file lawsuits against the departments of Education and Justice for their dubious guidance, grounded in nothing so much as their own whims.
RELATED: Dozens of families sue the feds for forcing school to let boy in girls' locker room
RELATED: 'Judicial restraint' is killing constitutional rights on college campuses
Like The College Fix on Facebook / Follow us on Twitter
IMAGE: Popart/Shutterstock