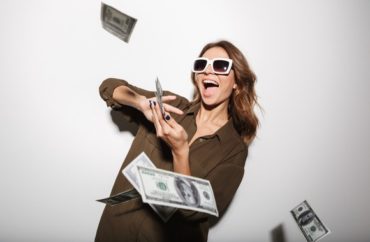 75 percent of acquisitions now dedicated to 'underrepresented artists'
Public health "experts" tell us that combating racism (by chanting and marching side-by-side) is more important that following the daily restrictions we've accepted in every other part of life with COVID-19.
Is anyone really surprised, then, that an art school with a $50 million deficit "as a result of the prolonged lockdown this year" is investing new money in a massive expansion of a subject so tangential to its mission?
Artnet News reports that the Rhode Island School of Design is hiring at least 10 new faculty members "specializing in race, decolonization, and cultural representation" in less than a year.
President Rosanne Somerson told the wire service for art news that RISD, which is affiliated with Brown University, "must be proactively anti-racist in principle and practice, and make consequential, scaled changes throughout the institution." It's not enough to "simply combat racism where we find it."
Applicants must apply by Nov. 20. Four openings are in "liberal arts and experimental and foundation studies," and three each in fine arts and architecture and design. Applicants must not only "expand and seek to decolonize/challenge traditional art and design curriculum and pedagogies" if hired, but also become activists on behalf of RISD's Center for Social Equity and Inclusion.
All this builds on RISD's July plan to increase recruitment of nonwhite students, create an "Office of Discrimination Reporting and Title IX" and force students to take "social equity and inclusion" courts in multiple years:
"We repeatedly heard from our community that the most definitive transformation we could make would be to increase the diversity of the scholarship of our faculty and thereby our pedagogy," said Somerson, who plans to hire academics "whose practice centers on issues of race and decoloniality in art and design, launching a fundamental transformation toward diversifying and expanding our curricula."
Its museum is even gutting its core art holdings, planning to repatriate "Native American burial artifacts" among other objects, while dedicating 75 percent of acquisitions budget to creations by "underrepresented artists."
At least the new faculty are independently funded for the first five years, under what Artnet News calls "one of the largest anonymous donations in the institution's history."
h/t Inside Higher Ed
MORE: Brown students want Roman statues removed, they promote 'white supremacy'
IMAGE: Dean Drobot/Shutterstock
Like The College Fix on Facebook / Follow us on Twitter