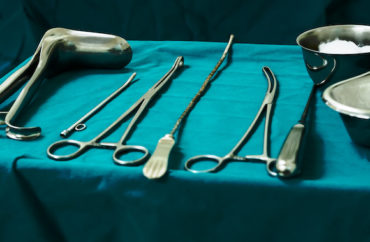 'That's a decision for the woman to make'
At a recent campaign event on a public college campus, Democratic presidential candidate Robert Francis "Beto" O'Rourke endorsed abortion right up until birth, telling the crowd that he believed a woman should have the right to abort her child the day before it is born.
O'Rourke's response, given at a town hall on the campus of the College of Charleston, came after a pointed question from an audience member, Breitbart reports. The audience member asked the politician: "I was born September 8th, 1989, and I want to know if you think on September 7th, 1989, my life had no value."
"Of course I don't think that. And of course I'm glad that you're here," O'Rourke responded, before going on to offer a defense of extremely late-term abortion:
This is a decision that neither you, nor I, nor the United States government should be making. That's a decision for the woman to make…We want her to have the best possible access to care and to a medical provider…I don't question the decisions that a woman makes. Only a woman knows what she knows, and I want to trust her with that.
O'Rourke's advocacy of abortion rights up to 24 hours before a baby is born lies far outside the mainstream of American politics. Recent polling indicates that sizable majorities of Americans want to see at least some restrictions placed on abortion.
During the questioning, the audience member also asked Beto: "But what about my right to life?" Beto did not directly respond to that question.
MORE: Pro-abortion professor won't say if unborn humans are human
IMAGE: StockKK / Shutterstock.com
Like The College Fix on Facebook / Follow us on Twitter