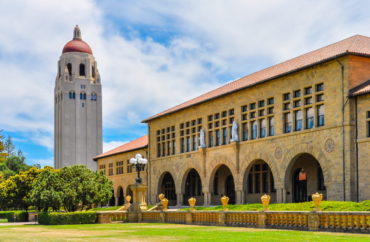 In contrast, number of educators per student has decreased
Stanford University employs nearly the same number of administrators as undergrads enrolled at the school — even as the number of educators per student has decreased over the last decade, an analysis conducted by The College Fix found.
During the 2021-22 school year, which are the most recent data available, Stanford had 7,121 full-time administrators and support staff on its payroll, according to information the university filed with the federal Integrated Postsecondary Education Data System.
In contrast, its reported undergraduate student enrollment came in at 7,645. In other words, there are about 931 full-time administrators per 1,000 undergrads at Stanford.
This is a nearly 22 percent increase from the 2013-14 school year, when there were only 764 administrators per 1,000 students, IPEDS data show.
Administrators and support staff include management, student and academic affairs divisions, IT, public relations, administrative support, maintenance, legal and other non-academic departments.
In contrast, the number of instructional and teaching staff per student has decreased.
During the 2013-14 school year, there were 285 full-time instructional and teaching employees per 1,000 undergrads, IPEDS data show. For 2021-22, that dropped to 272 per 1,000 students — a decrease of nearly 5 percent.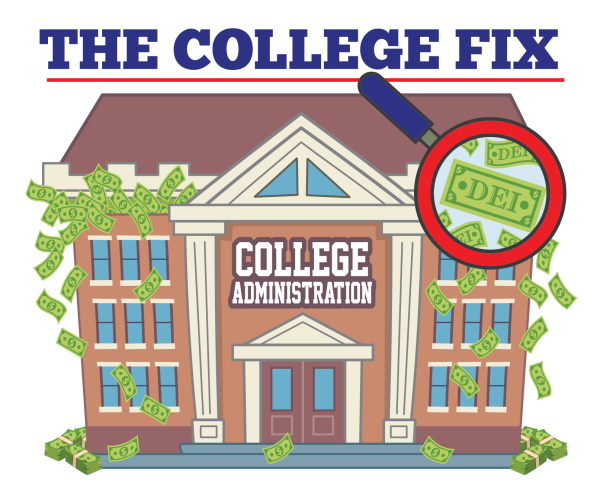 Meanwhile, Stanford's annual budget for the 2023-24 school year will come in at nearly $9 billion, which is larger than the annual gross domestic product of more than 40 countries.
During the 2021-22 school year, it spent nearly $286 million on salaries for full-time faculty; with an estimated additional 30 percent for benefits, that's roughly $372 million on salaries.
Stanford's media affairs department did not respond to a request from The College Fix seeking comment.
The private, prestigious school located near Silicon Valley has hired several administrators focused on diversity, equity and inclusion in recent years, including a "Director of Positive Sexuality" who works with students to help them understand "sexuality as an integral part of what it is to be human," Stanford's website states.
Another relatively new DEI position at Stanford, established in 2021, is Stanford Law's "Associate Dean for Diversity, Equity, and Inclusion." The person hired for the position, Tirien Steinbach, left the post in July of this year after making headlines for berating a federal judge giving a guest lecture on campus.
Heritage Foundation research from 2021 found that Stanford employs at least 80 administrators dedicated exclusively to DEI initiatives and that there are about five dedicated DEI employees for every 100 faculty members. Additional hiring of diversity staff over the last two years puts the number of Stanford's DEI employees well above 80.
Stanford currently is in the process of hiring a senior executive director for diversity, equity, inclusion for its medical school and an associate director of admission for diversity outreach and external relations in its student services division, its jobs website shows.
Asked to weigh in on the findings, a Stanford University professor told The College Fix the problem with administrative bloat is "not so much how much they cost, but what they do all day, which is to gum up the works and make trouble for everyone."
The professor, who asked to remain anonymous for fear of retaliation, pointed out Stanford's IDEAL Anti-Racism Toolkit and "Protected Identity Harm Reporting" system as two examples. The IDEAL project and identity harm reporting system were flagged recently by the Faculty Senate as alarming projects stifling both free speech and academic freedom.
"If they were accomplishing anything important it would be hard to object," the professor said, but he added that most of the negative press Stanford has received in recent years involves "busy body administrative staff making work for themselves."
In December 2022, for example, a 13-page "Elimination of Harmful Language Initiative" created at the institution that advised against saying dozens of innocuous words and phrases, including the word American, prompted nationwide outrage and ridicule.
Amid hiring more DEI staff, the school has hiked tuition, mostly recently in February, when Stanford's Board of Trustees approved a 7 percent increase in undergrad tuition for the 2023-24 year.
"This marks the largest one-year increase in tuition and room and board since at least 2013," the Stanford Daily reported at the time. "Over the past decade, the average annual increase in undergraduate tuition has been between 3 and 4%."
Right now The College Fix has a back-to-school campaign to help us continue to support our amazing student journalists. A donation today will be matched thanks to a generous limited-time matching gift opportunity from a friend of The Fix! CLICK HERE for more details — and thank you!
MORE: Stanford offered financial reward to report harmful words to campus officials
IMAGE: Jejim / Shutterstock
Like The College Fix on Facebook / Follow us on Twitter