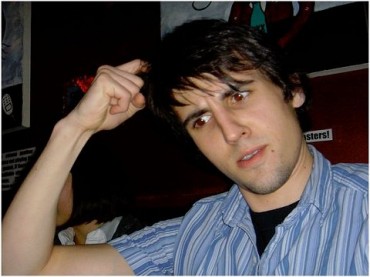 I have to tell 'ya, I'm glad I retired when I did. In today's hypersensitive society, virtually anything a teacher says/does/assigns is scrutinized to the Nth degree … and then questioned and/or criticized.
For example, instead of first contacting the teacher (or her principal) who handed out what may be a questionable assignment about going out on a "five dollar date," a mom of a student in the class plastered the handout all over social media, ripping it as "misogyny." The resulting controversy was shared countless times.
That being said, some decisions by those who are supposed to be smart individuals are beyond head-scratching.
Take T.W. Josey High School's (Augusta, Georgia) Benjamin Isaac, a multiple winner of the school's "Teacher of the Year" award. Somehow, he had the brainchild that it would be a good idea to allow his son use of his classroom to film a profanity-laced rap video.
According to The Augusta Chronicle, Isaac's son Nigel goes by the stage name "OP4" and the video "refers to sexual act [sic], has sexual scenes and displays drinking and driving on downtown streets." In addition, "[t]here are scenes of apparent high school students dancing in a classroom with some dressed in what appear to be Josey band and cheerleading uniforms."
A representative for the Richmond County School System said "The video was shot without permission, on school property, without prior approval and in violation of board policies."
(Language, content warning):
An investigation is ongoing, and Isaac could be face termination.
This doesn't seem to faze the teacher, however. In a Facebook post he wrote "Don't EVER try to come at me for promoting my son's dream!!! #GetaLife #FindSomeBusinessToMind #JudgmentalPeopleHaveLowkeyBadAssKidsAnyway!!!
"Having said that, PLEASE LIKE AND SHARE MY SON'S VIDEO!!!"
A commenter to the post wrote "I am sure you don't need me to chime in but I do have this to say … [email protected]$ anyone who has anything negative to say about anything positive that you and your wife do Period [sic]"
More from the Chronicle piece:
Isaac has been named teacher of the year at Josey more than once, and has been one of the five teacher-of-the-year finalists for the school system, Jacobs said. In a 2005 Augusta Chronicle story, Isaac said he tries to find innovative ways to connect with students, such as writing a 12-minute rap about the eight parts of speech.

Last January he was named a "Scholar of Change" by Walden University for producing Skeeter and Buzz, a children's education show with 3-D characters voiced by kids with special needs. Isaac told a Chronicle reporter the show was inspired by his daughter, who has cerebral palsy, and he hoped it would positively influence student facing problems like drug addiction, family incarceration and questions of sexuality.

Isaac, who has a bachelor's in English and master's in curriculum instruction, spent nearly $3,000 to model and animate the characters then entered Walden's contest to help make the show a reality. He competed against more than 175 students and alumni.

"Benjamin's video is a great example of informed, thoughtful action driven by passion to make a real difference in the lives of others," Dr. Eric Riedel, the university's chief academic officer, said in a 2015 email.
All of which is commendable, certainly. However, as a former school Teacher of the Year myself, if I had allowed my son/daughter to film such a video (to be certain — I wouldn't), I certainly would not double down on my mistake with exclamations like "Don't EVER try to come at me!" nor rip critics as being "judgmental."
One very important thing I learned early on in the classroom is that a little "humble pie" goes a long way. It's essential that students view you as a human being — that you make mistakes and, more importantly, apologize for them when they occur. It's also important you do the same with parents and school colleagues.
If what has transpired in this case is accurate, a bit of humble pie may go a long way in preserving Mr. Isaac's job.
MORE: 40-year teacher calls it quits due to suspension for comparing Trump to Hitler
MORE: San Fran teacher defends lesson which calls Donald Trump 'racist,' 'sexist'
Like The College Fix on Facebook / Follow us on Twitter
IMAGE: minusequalsplus/Flickr