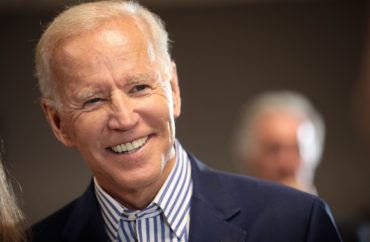 Policy advisor for NEA will now become policy advisor for federal government
President Joe Biden's administration is ensuring that the National Education Association helps shape policy within the White House.
Two leaders for the the union, which represents teachers and school staff, were recently selected to help lead the Department of Education.
Biden picked Emma Leheny for the role of principal deputy general counsel for federal education department. "Emma Leheny joins the Biden-Harris administration from the National Education Association (NEA), where she served in the Office of General Counsel," a news release from the DOE said.
Leheny also worked as chief counsel for the California Teachers Association, a teachers union in the state.
She will be joined by Donna Harris-Aikens who will work as the senior advisor for policy and planning.
"Donna Harris-Aikens served as a member of the Education Agency Review Team for the Biden-Harris Transition and was a member of the Democratic National Convention Committee Platform Committee," the DOE said. "She served as Senior Director for Education Policy and Practice at the National Education Association."
Prior to that, Harris-Aikens worked for the SEIU, a union that represents service and hospitality workers.
The NEA has advocated for the Biden administration and released a policy playbook soon after the November election describing what it wants to seen done under the new president.
An ongoing issue continues to be whether teachers should return to teaching in-person.
In CNN interview with @ErinBurnett, Biden CoS Ron Klain sides with the teachers' unions in battle to reopen schools. Says schools unsafe to reopen until they get $$ for enhancements in the Biden stimulus legislation.

— Josh Kraushaar (@HotlineJosh) January 27, 2021
"No one wants to return to in-person learning more than the educators who have dedicated their lives to helping their students succeed, but reopening school buildings must be done safely and equitably," Becky Pringle, the president of the teachers union, said in a recent news release.
"Educators are encouraged not only by President Biden's leadership, but also by knowing that there is finally a true partner in the White House who will prioritize students by working with educators in the decision-making process," Pringle said.
The White House has said it wants schools to reopen but has also shown support for union opposition to returning to the classroom.
MORE: National Education Association reports show support for abortion, white fragility
IMAGE: Gage Skidmore/Wikimedia Commons
Like The College Fix on Facebook / Follow us on Twitter