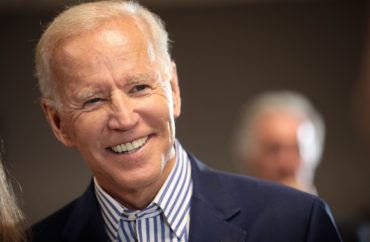 Plaintiff's attorney says the administration has 'aligned itself with anti-LGBTQ extremist organizations'
President Joe Biden's Department of Justice said it will defend religious exemptions under Title IX in the face of a lawsuit from LGBT students who have sued the Department of Education over the exemptions.
The Council for Christian Colleges and Universities along with several Christian colleges had asked to intervene in the case because they believed the DOJ would not defend the religious exemptions for Christian colleges.
The Department of Housing and Urban Development is currently trying to force the College of Ozarks to allow male students into female dorms. The Christian college has lost so far in the courts but plans to continue its legal fight.
"The Proposed Intervenors have failed to show how their interests diverge from the Federal Defendants' interests or how the Federal Defendants and their counsel, the United States Department of Justice…would inadequately defend the religious exemption," the June 8 filing said. A previous version had said the DOJ would "vigorously" defend the law, according to the Washington Post.
DOJ attorneys said that while the administration is reviewing Title IX regulations and their effects on sex "neither the Administration's stated policy positions nor the Department's review of existing regulations abrogate the government's duty to defend federal statutes and regulations in court as a legal matter."
The filing drew the criticism of Paul Southwick, the attorney representing the LGBT students suing to strip colleges of religious exemptions.
A newsletter email said that the filing "means the federal government just aligned itself with anti-LGBTQ extremist organizations." The DOJ has committed "to defend the very exemptions that allow 200+ religious colleges to abuse and discriminate against their queer and transgender students."
"It's unconscionable that a government that professes to support its LGBTQ citizens would side with the forces of discrimination that are responsible for so much trauma, torment and abuse," the email said.
"Shirley Hoogstra, president of the CCCU, said Tuesday night that while she was relieved to see the administration say it wants to defend religious exemptions, Christian schools impacted by the case should have a representative at the table," the Post reported.
MORE: Air Force Academy launches 'Transgender working group'
IMAGE: Gage Skidmore/Wikimedia Commons
Like The College Fix on Facebook / Follow us on Twitter