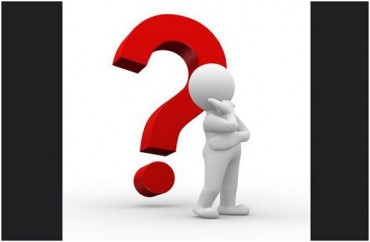 The Cornell Daily Sun held an interview this past Wednesday with two supposed members of the group "Union of White Cornell Students."
The duo, who wished to remain anonymous, claim their organization is over 140 members strong, and is planning to release a set of demands to the Ivy League school's administration shortly.
It "also plan[s] to host a white students' march and initiate a speaker series."
The two added that the UWCS receives "financial and logistical support" from the white supremacist website The Daily Stormer.
"I am anonymous right now because I am afraid of my fellow students and the direction they are going," said one of the two anonymous students, who identified himself during the interview with the username Billy Jessup. "Some of these folks are a little too motivated to be aggressive towards white people."

They also said that part of the union's mission is to combat the demands Black Students United delivered to the administration in November. Those demands include renaming the Cornell Plantations and creating mandatory coursework for all students on systems of power and privilege.
RELATED: More than 30 'White Student Union' pages created on Facebook in last week
The group also criticized what they called BSU's attempt to promote a program of "racial reeducation," pointing to BSU's calls for a diversity course requirement and increased diversity in Gannett Health Service's resource center staff.

"They want to have black therapists at Gannett to ensure that they can understand minorities, because they don't feel like they're understood," one of the anonymous students said. "There are not just whites [at Gannett currently]. We find this absolutely ludicrous. Present me metrics on… how [black therapists] would understand your plight in a different way."
It seems The Sun indeed questioned the group's "legitimacy and anonymity" and was told, again, that the latter is due to fears for members' safety.
"Since we've started people have been trying to discredit us," one of those interviewed said. "They don't want to believe that a voice like ours could exist on such a liberal campus with such a liberal bias."
The two took issue with the UWCS being labeled a "hate group," retorting that they're "just very concerned white students."
If you're thinking that The Sun, and Cornell in general, are being played, you're not the only one.
"This story includes no direct evidence that the anonymous pair of individuals on the call are actually current Cornell students. Does The Sun have unpublished evidence verifying their status as students?" asked one commenter.
Another writes, "The evidence says you're being trolled. If you can't verify their identities as Cornell Students, you shouldn't have run this piece, and given that this is a known prank occurring at other schools, you should have been even more incredulous."
Indeed. The College Fix detailed how over 30 "White Student Union" Facebook pages oddly were created in one week back in November.
RELATED: UCSB's 'White Student Union' releases hilarious 'list of demands'
RELATED: Campus nag session on White Student Union highlights students' ignorance of First Amendment
Like The College Fix on Facebook / Follow us on Twitter
IMAGE: Damian Navas/Flickr