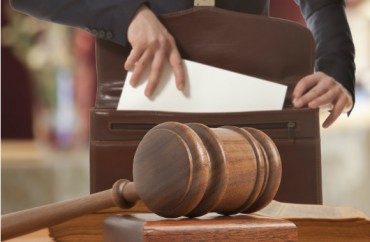 Salk Institute cancer biologist Inder Verma has over the course of his career pioneered several groundbreaking treatments for the disease — but his tenure there is over after sexual harassment allegations were lodged against him, claims the scientist denies.
"Based on the findings of the investigator, the Institute has considered appropriate responsive action. Last week, prior to the board concluding its discussions regarding the investigation and taking formal action, Dr. Verma tendered his unconditional resignation. This morning, the Board of Trustees voted unanimously to accept it," the Salk Institute announced Monday.
According to a report in Science, the 70-year-old Verma is accused by eight women of harassment between 1976 to 2016, allegations that include grabbed breasts, pinched butts, forced kissing, propositions, and comments on their good looks.
Verma denies the allegations, telling Science: "I have never used my position at the Salk Institute to take advantage of others. I have also never engaged in any sort of intimate relationship with anyone affiliated with the Salk Institute. I have never inappropriately touched, nor have I made any sexually charged comments, to anyone affiliated with the Salk Institute. I have never allowed any offensive or sexually charged conversations, jokes, material, etc., to occur at the Salk Institute."
According to the San Diego Union Tribune, Verma, also an adjunct professor at UC San Diego, is a "star researcher" responsible for several discoveries:
He was the first researcher to use a modified form of the deadly AIDS virus HIV as a carrier of therapeutic genes into diseased cells. This approach has since been used clinically to transfer cancer-fighting genes to the immune cells of patients.

He also demonstrated in the lab how immune-deficient cells in those with "bubble baby disease" can be treated by gene editing without viruses.

In cancer, Verma specializes in understanding the basic biology of different tumor types. He developed a mouse model of the deadly brain cancer glioblastoma. In January, fellow Salk researcher Satchidananda Panda reported using Verma's model to discover a potential new class of glioblastoma drugs with less toxicity to normal cells.

Verma led research that developed a two-drug combination effective in animals against cancers that contain a common, hard-to-treat mutation. This has led to clinical trials of potential therapies.

Additionally, Verma led a study that explained how the BRCA1 gene suppresses tumors. Mutated forms of this gene can lead to breast, ovarian and prostate cancer.
The institute's letter on the resignation did not mention specific allegations, but suggested Verma's conduct ran afoul of Salk's mission, the Union Tribune reports.
MORE: 'Feminist Science' event teaches researchers how to do 'socially just science'
IMAGE: Shutterstock
Like The College Fix on Facebook / Follow us on Twitter