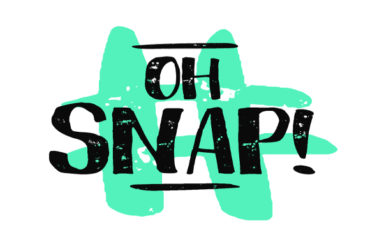 A black Duke University student who was cropped from an Alumni Association photo sent in an email invite took his displeasure to social media, asking on Twitter "Should I be offended?"
According to The Chronicle, sophomore Cartier Robinson's June 18 tweet has since gotten 13,000 retweets and 37,000 favorites.
In the thread, Robinson claims he's not accusing the Alumni Association of being racist, and chides a commenter to "stop painting every offended African American with the same paint brush." This did not stop many, however, of making just that implication.
The Alumni Association's Christina Holder said the reason for the crop was merely an issue of editing and resizing.
"The staffer chose to crop the right side of the photo, which resulted in leaving Robinson out, instead of cropping on the left side, which would have left another student's arm floating across the photo," she said. "Cropping photos is a regular part of our work in DAA communications, but that process can create all kinds of conundrums—especially with group photos—and in this case, both crops were awkward ones."
Should I be offended? pic.twitter.com/T8LwYaDP3l

— Carti (@_cartier_r) June 18, 2018
Nevertheless, Holder called the whole matter "unfortunate," said future emails will not be cropped, and that the photo with Robinson will be used in follow-up emails.
She also has reached out to Robinson to apologize.
"As an organization committed to building the Duke family as students journey through the university and into the alumni network, DAA does not want anyone to think it is intentionally leaving out a student of color," Holder said. "That certainly was not our aim, and we're committed to making sure this does not happen again."
Here's some of the Twitter advice given to Robinson:
File a lawsuit for discrimination and get that full ride bro 🙏🏽

— Rah by Rahman🍜 (@rahbyrahman_) June 19, 2018
HBCU is the way to go!!!!! They will appreciate you and have your best interest at heart!!!! As blacks we need to stop trying to have a seat at their table. They have continuously made it obvious that they don't want us to have a seat at their table.

— 🇭🇹👑DaFreshPrince84👑🇭🇹 (@DaFreshPrince84) June 21, 2018
They owe you a four year scholarship at LEAST!

— King.Phoenix (@Kingg_Phoenix) June 20, 2018
MORE: Duke protesters escape punishment, 'celebrate the win'
MORE: Duke hosts 'Confronting White Fragility' workshop
IMAGE: Orange Vector/Shutterstock.com
Like The College Fix on Facebook / Follow us on Twitter