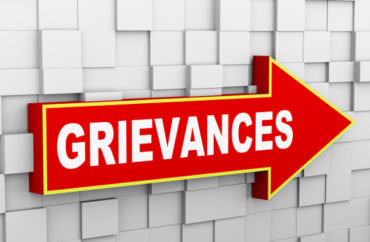 A new bias event has shaken the University of Oklahoma, and it's yet another racist video circulated on social media.
According to the OU Daily, the video shows a noose hanging from a stuffed duck with someone in the background saying "Hang you from a tree, n—–, just like a n—-." An OU spokesperson said the responsible party is a former OU student.
Last month, the university erupted in outrage after a similar incident: A student in blackface posted a video to Twitter in which she says "I am a n*****." Although OU President James Gallogly apologized for the incident and noted those involved would make an apology (they actually ended up withdrawing from the school), the Black Student Association issued a set of demands which included zero tolerance for "hate speech," and an "enhanced curriculum" in social and cultural competency.
Now, the group known as the "Black Emergency Response Team," created in response to these recent incidents, has lambasted Gallogly's (and other OU officials') most recent response.
"The Black Emergency Response Team believes that the University of Oklahoma has no true accountability for acts and language of racism that is targeted at marginalized communities," the group said in a statement. "Moreover, the University of Oklahoma's response to anti-blackness and racism toward marginalized populations gets co-opted to implicate the very people that were targeted when the president and administrators (are) making passive statements."
BERT said that the university, by noting these racist incidents aren't unique to OU, externalizes the issue and removes responsibility from how their responses "allow white supremacy to maneuver undeterred."

"The University of Oklahoma's lack of responses and perpetual defense of these lackluster responses demonstrate the lack of concern the university has for the well-being of marginalized students, faculty, and staff," the statement said. "Responding to these issues with the inadequate campus resources at our disposal is no longer sufficient."

BERT also advocated for more action to be taken rather than just repeated statements.

"We, the Black Emergency Response Team, believe that the culture at the University of Oklahoma is apathetic to the concerns of marginalized communities," the statement said. "We need systemic change, not blanket statements."
The official press release from BERT pic.twitter.com/QYtIGsFoVq

— BSA ERT (@BERT_OU) February 15, 2019
The BERT statement says UO is "not precluded from systemic oppression" and will "remain a forefather in maintaining" such until it responds to the issue "appropriately and swiftly." The question is, what exactly is "appropriate" when the culprit is a non-student and disseminates his racist garbage via social media?
The Black Student Association also chimed in on the new video, saying the black community "is unsafe and lacks protection from efforts to prevent discriminatory attacks against them."
MORE: U. Oklahoma president called 'tool of whiteness' after blackface incident
MORE: Students march to protest racist video at U. of Oklahoma
IMAGE: Shutterstock.com
Like The College Fix on Facebook / Follow us on Twitter