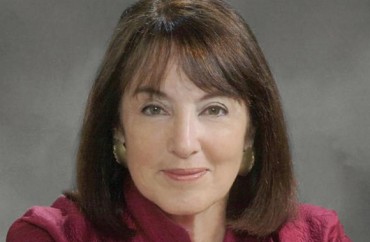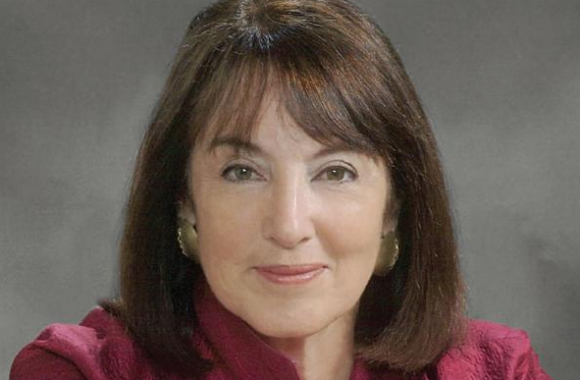 I've been following Nancy Gertner's career for an oddly long time.
As a federal judge in Boston she oversaw the highest-profile case of peer-to-peer copyright infringement in history, involving a grad student whose lawyer – an eccentric Harvard professor – practically tried to nullify copyright law as part of his defense strategy. (Imagine a lawyer yelling "I put the system on trial!")
In 2011, Gertner "slashed" a $675,000 jury award against the grad student by 90 percent, saying that initial damages of $22,500 per song he illegally shared were "unconstitutionally excessive." (An appeals court later overturned her slashed damages, calling the student's repeated sharing and lying about it "egregious".)
Since retiring from the bench and joining the Harvard Law School faculty, Gertner has spoken up for another population in the semi-legal cross hairs – students accused of rape – and taken on a force even more powerful than the recording industry – the Department of Education.
She signed a letter with other Harvard law faculty decrying the university's scorn for due process in its new sexual-assault investigation procedures – largely the result of (unenforceable) threats from DOE's Office for Civil Rights against schools that tried to give accused students a fair shake.
As a self-proclaimed feminist who thinks that infantilizing college women is an insult to feminism, Gertner has emerged as a surprisingly thoughtful observer of campus sexual disputes and how to lower the assault rate, whatever it is.
At the Aspen Ideas Festival earlier this week, The Atlantic reported, Gertner not only laid out her problems with Harvard's policies (particularly treating drunk men and drunk women differently), but also gave this advice on how to reduce assault:
Last summer, I was on a panel where black scholars were given a hypothetical––what are you going to tell your African American son about dealing with the police and how he should dress? Each person said, "Pull up your pants, be respectful to the police," all of the things they shouldn't have to do if we were able to freely choose who we are and interact in this world. Unfortunately, that is what I would end up telling these young women––I would end up giving them analogous advice. … It's not empowering advice. You wish that the world was not like that. But if you're talking about advice as a parent, a professor or a judge, that is the advice that I would give.
WHAT? If I'm understanding her correctly, Gertner is telling young women to stop acting slutty, don't get shitfaced and give their potential partners an unambiguous "no" if they don't want to have sex.
Because acting reckless when your partner is also shitfaced, or just a dolt, may not be the best strategy for avoiding unwanted (or regretted) sex, just like sassing the cops in your droopy pants may not help young black people stay out of a squad car.
It's hard to think of anything more countercultural in modern feminism than Gertner's approach: recognizing human nature and working within its limits. Gertner was right to joke with the Aspen crowd that her interview on stage would doom her chances for a Supreme Court nomination.
Gertner still holds onto the feminist credo that women are stuck with "social inequality," and therefore they may say "yes" to sex even when they don't want to, so as to avoid "social opprobrium."
But at least the former judge – who told the recording industry that it didn't deserve a six-figure windfall because some dolt kid pirated some music – is telling young women to deal with reality. Not slut-walk their way to a utopia of consequence-free sex.
Like The College Fix on Facebook / Follow us on Twitter
IMAGE: Beacon Press
Like The College Fix on Facebook / Follow us on Twitter