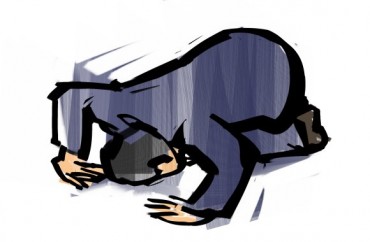 On February 18, black students at Andrews University uploaded a video criticizing how their school deals with race matters, and issued a set of demands to the administration to help it rectify its alleged (racial) shortcomings.
Titled "It is Time AU," the video mimics typical political protester-style ads (notably by having several people annoyingly repeat the same word/phrase back to back) and calls on the Michigan-based Adventist school "to apologize for the systemic racism it has perpetuated on its campus."
Via Adventist Today, the video states:
"It is time for Andrews University to apologize for the systemic racism it has perpetuated on its campus. Since 1874 this institution has too often mirrored the bigotry of American society rather than reflecting the true values of Jesus Christ. Black students and their families have often submitted grievances expressing the racism and hate that they've experienced, from grievances in the past such as segregation in the cafeteria to present grievances such as a lack of proper ethnic representation among faculty and administration. For decades our friends and our family have asked for a response but our university has remained silent. You would think that after 143 years a faith-based university would feel it would help to follow the biblical counsel on reconciliation. You would think that it would have already said, I'm sorry."
The students then deliver an ultimatum: The college has one week in which to make "a formal statement of apology" and address four demands, which include mandatory diversity training and a "proper" racial proportion of faculty and staff.
A.T. notes it could not "confirm the source of the video or the names of the young people involved."
"As an official response," Adventist Review reports, Andrews President Andrea Luxton responded on the 23rd at the weekly chapel service with a personal address, as well as a video from "the school's top administrators, student leaders, and staff":
"Luxton acknowledged and validated that the student video 'had struck a cord [sic] with many,' and inspired 'a variety of passionate reactions from all corners.'"
As a first step towards that healing, during the chapel meeting Luxton shared a "Listen. Dialogue. Change." video message in which top administrators, student leaders and staff apologized on behalf of the educational community for not always being fully aware of racial bias and inequality.

"I am sorry," said multiple leaders, looking straight to the camera. "We must do better."

University administrators also shared some of the specific steps the school will be taking to foster healing and reconciliation in the next few months, including the hiring of a full-time administrator of diversity reporting directly to the president; mandatory cultural diversity training for faculty, staff, and students; and a strengthened grievance resolution process for students to report injustice and mistreatment of all kinds.
Wait — nothing about that "proper" proportion of black faculty and staff?
Luxton, like many other university administrators in this situation, concluded with appurtenant flowery language: "This is an ongoing journey toward reconciliation. In the end, however, I am confident and pray that we will emerge from this current situation, a stronger, richer and better University."
Read the full Adventist Today and Adventist Review stories. 
MORE: Students demand Cal State San Marcos' president resign 'if student demands are not addressed'
MORE: Black students issue demands to college after black student's racially offensive cartoons are printed
Like The College Fix on Facebook / Follow us on Twitter
IMAGE: Shutterstock