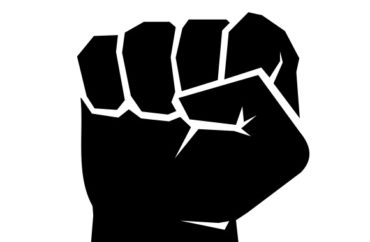 Here we go. Again.
A couple of weeks ago a noose was discovered hanging on the University of Virginia's Homer statue. Surveillance video showed the culprit as a "male wearing a dark-colored jacket, jeans and dark-colored shoes."
As yet, no arrest has been made for the "hate crime." The Young Democratic Socialists of America at the university held a rally on September 12 to demand a "stronger" administrative response, complaining UVA officials are "enabling white supremacy" and allowing "right-wing conservative student groups" to "gain traction" on campus.
This past week "The Black Student Body" wrote an open letter to the UVA administration about the noose in which they said they deserve "genuine comfort and safety." They also made several demands.
"Apathetic silence in the face of explicit anti-Blackness and the threat of racialized violence does not contain the problem of white supremacy," the letter reads. "We continuously face microaggressions from our white counterparts at all levels of the University. Nothing is commendable about being the third best public university when this illusion of success is established in the reality of Black subjugation."
The students' demands include "full transparency" regarding the noose incident by today (Sept. 24), a town hall event for them to air their grievances no later than November 23, a "significant financial contribution" from UVA President Jim Ryan's Virginia Fund to "to help remedy the emotional toll that campus racism has on the Black students" and all UVA schools and departments must "identify and address the demands of Black students within their specific institutions."
MORE: Michael Knowles highlights history of campus hate crime hoaxes
It's rather easy to see through the inanity of reactions like this. For one, it means UVA officials must behave like Minority Report's "pre-crime" unit and thwart any and all hate crimes … before they even occur (and, without the film's three "precognitive" youths).
At the very least, increased surveillance and more police could help thwart idiots like the UVA noose hanger; however, organizers of the aforementioned Young Democratic Socialists of America rally said those are not options.
Not to mention, how can anyone guarantee "genuine comfort and safety" … for anyone?
The Black Student Body concludes its letter with "These demands warrant no committees. No task-forces. No bureaucracy. Only our voices met with action."
But what if — just if — this noose mess turns out to be bogus? After all, there's no possible way it could be a hoax, right? There's absolutely no incentive to manufacture a racial crisis on an American campus these days … right?
Sure. Just ask Duke University volleyball player Rachel Richardson and U. South Carolina women's basketball coach Dawn Staley.
MORE: Hoax cited as proof university 'failed Black community'
IMAGE: Vilingor / Shutterstock.com
Like The College Fix on Facebook / Follow us on Twitter