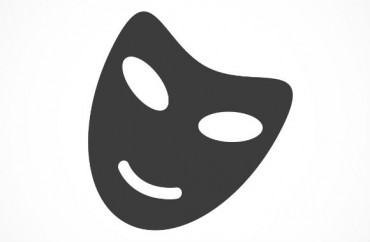 Two recent "blackface" occurrences have upset quite a few at two universities, one being the historically black Prairie View A&M in Texas.
Fusion reports that a student appeared to stick what looks like a "black sheet mask" on her face and posted a selfie to Snapchat with the caption "When you just tryna fit in at my HBCU."
@RickeySmiley student at Prairie View A&M University pic.twitter.com/SIEWsYXzLN

— IG:Priceless_19 (@Priceless19__) September 29, 2016
The Prairie View Office Of Student Conduct confirmed with Fusion that the student is under investigation.
However, Prairie View is a public institution, and according to former Federal Department of Education attorney Hans Bader (via email), "far more offensive speech has been held to be protected by the First Amendment against campus discipline."
For instance, in 1993's Iota Xi Chapter of Sigma Chi Fraternity v. George Mason University, the Fourth Circuit Court of Appeals "overturned the discipline of a fraternity for a blackface, racist 'ugly woman' skit by a college fraternity."
To the northeast at Albright College in Reading, Pennsylvania, the Associated Press reports the two students "most directly involved" in a lampoon of Black Lives Matter (while in blackface) have been suspended.
The Reading Eagle reported that the roughly 40-second video posted Tuesday night on Snapchat featured a female student wearing an Albright T-shirt putting on blackface makeup. In the video, the student, who calls herself "Carlisha," makes disparaging remarks about the Black Lives Matter movement and places padding in her pants to increase the size of her buttocks, performing a "twerking" dance made popular in hip-hop videos, the paper said.
Interestingly, "multiple students of multiple races" were involved with the video and school officials say they'll keep investigating "to determine 'the most appropriate sanctions.'"
Unlike Prairie View, Albright is a private college — not bound by the First Amendment.
Read the full Fusion and Associated Press articles.
MORE: High schoolers get 'F' on school project due to using blackface for 'historical accuracy'
MORE: Beauty mask mistaken for blackface at Wisconsin univ. ignites racial tensions
MORE: Students stage 'die-in' to protest blackface in production co-written by black playwright
Like The College Fix on Facebook / Follow us on Twitter
IMAGE: Vector DOT design/Shutterstock
Like The College Fix on Facebook / Follow us on Twitter