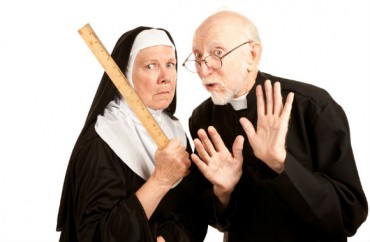 Would promote diverse perspectives in foreign policy
At a time when the humanities are struggling to draw in students and departmental budgets are at risk, you'd think a college would jump at the chance to get outside money for a new program.
But when the potential donor is the Charles Koch Foundation*, which has funded programs at colleges across the country – including a massive gift to historically black schools – all bets are off.
The libertarian industrialist's philanthropic arm is interested in starting a program in BC's political science department that will challenge the "established foreign policy consensus," campus newspaper The Heights reports, quoting a "vision statement" written by security studies faculty.
They've had to jump through more hoops than would ordinarily be required for creating a new program:
Running the vision statement through the entire department faculty is not standard practice, but the controversy surrounding the Charles Koch foundation prompted a larger, department-wide discussion, according to two political science professors with knowledge of the situation.
MORE: Intolerant leftists drive out founder of Koch-funded Wellesley program
Even before the faculty considered the proposed program, they discussed whether to accept Koch Foundation money "as a principle," said Prof. Robert Ross, who is helping lead the push for the program.
Professors are disgruntled with Koch's spending on other advocacy, such as questioning the established consensus on climate change and resulting regulatory approach. It fits with the aim of the proposed program, which is to "challenge received wisdoms" that inhibit intellectual diversity and discourage robust debate.
Faculty for Justice, a group of professors from multiple departments, is leading the charge to put the brakes on the proposal. They are playing catchup: Faculty voted to review the proposal in April and the vision statement received a "strong majority" vote Oct. 4, Ross said.
Faculty for Justice met Oct. 18 to discuss that vote. One of its members, sociology professor Juliet Schor, told the newspaper that Koch funding is about "transforming" colleges "to conform to their mission":
"If a donor is giving to what we already do or what faculty are already doing, it's easier to determine [whether to accept] that," Schor said. "When you have something new then you have to look at the content from it. My point about the Kochs is that they've made their mission very clear over many decades [and] they have a strong set of beliefs which I think are very much at odds with a Jesuit Catholic mission."
MORE: Consumer advocates blast GWU for taking Koch money
Schor specifically referenced Koch's lobbying against environmental regulations and support for climate change denial in her opposition to the funding.
Critical faculty have to resort to calling Koch funding anti-Catholic because they've come up short on demonstrating that the money has interfered with academic freedom at other recipient colleges.
Before bring the proposal to faculty, Ross and other professors contacted the University of Notre Dame, Massachusetts Institute of Technology and Georgetown University, among other Koch funding recipients, to ask about their experience. All "assured [Ross] that intellectual integrity had not been an issue," The Heights reports.
"Academic integrity" has actually been a small concern among political science faculty, Ross said. "The concerns raised by people were more about the ethical issues with the Charles Koch Foundation."
MORE: GMU faculty fail to stop Koch-funded Scalia law school
MORE: Koch gives $25 million to black colleges
IMAGE: CREATISTA / Shutterstock.com
Like The College Fix on Facebook / Follow us on Twitter