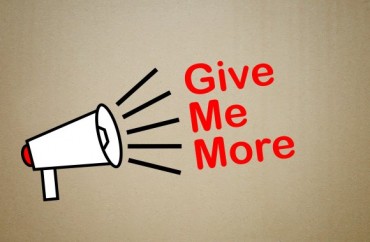 Various minority "affinity groups" at the Boston University School of Law have sent a "letter of concern" to the LAW Student Government Association (SGA) about the school's "lack of diversity."
The letter, signed by the Middle Eastern and South Asian Law Students Association, the Asian Pacific American Law Students Association, the Black Law Student Association, and the LGBTQ group OutLaw among others, addressed several matters including methods "to increase the number of underrepresented students and faculty members," and "better representation for affinity groups and bias training for faculty and students."
The SGA responded that it had altered its bylaws to allow for a "greater role" by the Affinity Group Liaison, and voted for mandatory training for the heads of student organizations that receive SGA funding.
According to The Daily Free Press, one-third of the 2021 law school class is minority and includes students from sixteen different countries.
"The challenge was pockets of people knew about different things," [Associate Dean of Student Affairs Geraldine] Muir said, "but there's a need for a centralized safe space to showcase both where we are, what we're going to do and then measuring our progress."

Grace Hong, a second-year graduate student in LAW, said she thinks bringing awareness to lack of diversity is a starting point for changes in the future. She also noted that the School of Law sent the Letter of Concern to every LAW student, so everyone is aware of the problem.

"I think it's good to note and bring [the problem] on the table," Hong said. "What matters more is how it's implemented further on."

[Professor Ron] Wheeler said one of the ways Student Affairs supports students is through monthly student-facilitated discussions, called Critical Conversations, or CritCons, to talk about sensitive topics such as race, transgender issues and political polarization among other students.

"They're excellent because students really want to engage on these issues," Wheeler said, "and part of what happens is that they don't know how because they're afraid of being called a racist or they're afraid of being called a sexist."
Given contemporary campus culture, those are indeed legitimate fears. Hopefully these "CritCons" are serious about open discussions … most especially when it comes to politics.
MORE: Diversity training for 'insensitive' Halloween costumes
MORE: Cornell adds diversity courses to graduation requirements
IMAGE: Shutterstock.com
Like The College Fix on Facebook / Follow us on Twitter