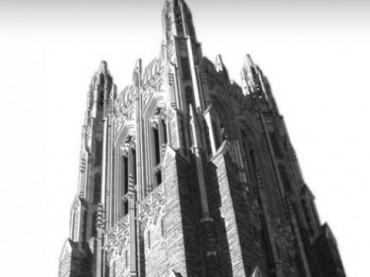 The Charlotte Observer reports:
Duke University has reversed itself, and announced Thursday afternoon it will not allow a Muslim call to prayer Friday from its iconic cathedral …

"Duke remains committed to fostering an inclusive, tolerant and welcoming campus for all of its students," said Michael Schoenfeld, vice president for public affairs and government relations. "However, it was clear that what was conceived as an effort to unify was not having the intended effect."

Members of the Muslim community will now gather on the quadrangle outside the chapel before moving to its regular location for prayers, Duke said.
Franklin Graham, son of evangelist Billy Graham and influential in North Carolina, had said this:
"As Christianity is being excluded from the public square and followers of Islam are raping, butchering, and beheading Christians, Jews, and anyone who doesn't submit to their Sharia Islamic law, Duke is promoting this in the name of religious pluralism," Graham wrote on Facebook Wednesday.
Remember – this was only about the "amplified" call to worship, not whether Muslims can meet in the chapel:
The 210-foot-tall Duke Chapel, built in the mid-1930s, is available for all campus religious life groups to hold their prayers and worship services.

The Muslim community has been holding prayers in the chapel basement on Friday afternoons for two years. Duke students plan to do the chant, called the "adhan," to announce the start of their weekly prayer service.
Like The College Fix on Facebook / Follow us on Twitter