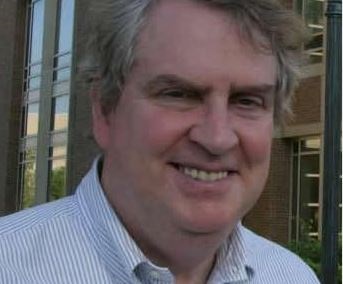 Political science professor John McAdams will be out of a job for conduct that doesn't appear to violate any explicit rules at Marquette University.
His mortal sin? Blogging.
College Fix readers are well aware of the McAdams' saga: The conservative professor called out a graduate teaching instructor who told a student he couldn't openly disagree with gay marriage in class – at a Catholic university, of all places. He got banned from campus, apparently because he named a grad student… who happens to have authority over undergrads.
McAdams shared a lengthy letter he got from Dean Richard Holz saying that he was getting fired because he "chose to shame and intimidate [the grad student] with an Internet story that was incompetent, inaccurate, and lacking in integrity, respect for other's opinions, and appropriate restraint."
By relaying that grad student's comments to the undergrad she oversaw, McAdams made a "unilateral, dishonorable and irresponsible decision … that was false and materially misleading about her and your University colleagues," and he provoked a flame war against the grad student, Holz wrote.
President Michael Lovell implied to the Marquette community on Facebook that McAdams would be fired because he did not handle disagreements "with respect and and civility," as "outlined in our handbooks."
The Foundation for Individual Rights in Education is livid, comparing Marquette's response to the justification for terrorists attacking Charlie Hebdo:
"If Marquette can fire a tenured professor for criticizing a fellow teacher on a blog, then tenure at Marquette is worthless, as are freedom of speech and academic freedom," said FIRE Executive Director Robert Shibley. "While this is more than likely just an excuse to get rid of McAdams, the fact that McAdams's supposed offense was criticizing a teacher for squelching dissenting opinions in class only makes Marquette's utter contempt for dissenters more obvious." …

"It's madness to claim that Marquette's case against McAdams has 'nothing to do' with his academic freedom and free speech rights. You could hardly have a more direct attack on both freedoms than the one Marquette is mounting," said Peter Bonilla, Director of FIRE's Individual Rights Defense Program. "If a professor can be fired for being less civil in pedagogical debates than administrators would prefer, freedom in the academy is simply nonexistent."
McAdams himself provides a point-by-point rebuttal to Holz on his site. The American Association of University Professors' Academe blog says Holz's letter citing its policies is a "complete distortion" of its statements.
Read Holz's letter to McAdams, and stay tuned for full College Fix coverage.
Like The College Fix on Facebook / Follow us on Twitter