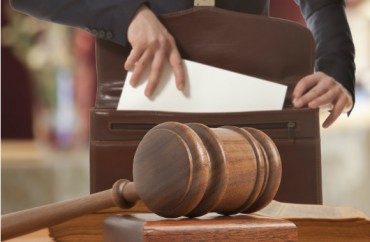 The first trial against a college for its implementation of five-year-old federal "guidance" on sexual-assault investigations looks quite favorable to the accused student suing Brown University.
Assuming Brown doesn't quickly offer to settle, that is.
U.S. District Judge William Smith in Rhode Island issued a preliminary injunction against the university, ordering it to readmit "John Doe" to his classes while the trial proceeds.
The judge had already issued a temporary restraining order against Brown this spring that stopped it from giving Doe a lengthy suspension and immediately removing him from campus.
The basis of Doe's claim is the private university's contract with him: It found him responsible for sexual assault under a consensual-sex policy that was only put into effect 10 months after the sexual encounter in question. It had no policy on what counts as "consensual" at the time.
MORE: Judge blocks Brown from expelling student it called a rapist
Judge Smith writes in Tuesday's order:
Here, the Court finds that Plaintiff John Doe ("Doe") is likely to succeed (at least partially) on the merits of his breach of contract claim against Brown University ("Brown"), and that he will suffer irreparable harm if his suspension remains in place and he is unable to start the fall semester. The balance of the relevant equities also favors enjoining Plaintiff's suspension. The no-contact orders [between Doe and his accuser] issued by Brown, however, will remain in place so that Doe may not contact the alleged victim in this case. Given this safeguard, the Court finds that Doe's interest in resuming classes outweighs Brown's interest in keeping him off campus while the outcome of the case is finalized.
Judge Smith's injunction is here; with key passage below:https://t.co/W4AadthEJJ pic.twitter.com/vKjiHPZQk1

— KC Johnson (@kcjohnson9) August 23, 2016
This also means Brown can't sanction Doe in any way the parties haven't agreed to in writing: "Doe retains all of the rights and privileges guaranteed to members of the Brown University Community."
Smith said he'll release his "Findings of Fact and Conclusions of Law in the near future."
MORE: Christian college sues the feds to block low evidence standard in rape cases
Like The College Fix on Facebook / Follow us on Twitter
IMAGE: Shutterstock