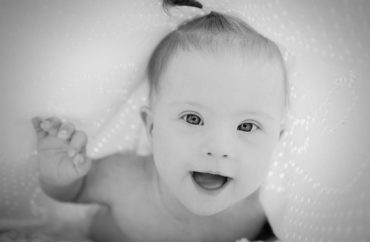 How else can students possibly get abortions?
It is not hard to get an abortion in California.
Indeed, the state not only subsidizes the intentional killing of young humans but forces pro-life pregnancy centers to tell patients they can get subsidized abortions.
You wouldn't know that from reading the preamble of a bill that last week narrowly escaped death (like too few abortion survivors).
The Sacramento Bee reported that Senate Bill 320 was facing a Friday deadline for "holdover legislation" that would otherwise be excluded from consideration this legislative session.
According to the bill's legislative record, an amended version passed the Senate Education Committee Wednesday and was "re-referred" to the Appropriations Committee Thursday.
We covered this bill when it was introduced last March. It would require health centers at every University of California and California State University campus to provide "abortion by medication techniques" by 2022, and it would publicly shame them into offering it even earlier:
The Treasurer shall report to the Legislature, on or before December 31, 2020, and then again on or before December 31, 2021, the number of public university student health centers that have begun providing abortion by medication techniques.
The one change made to the bill last week: a clarification of which entities have the authority to determine that "private monies" are "sufficient to fund all of the costs" of the program, as the bill requires.
While it confirms that "General Fund appropriations or student fees" will not pay for medication abortion, the bill does not define "private monies" (a major oversight) and it suggests that taxpayers in some form would help cover these abortions ("public and private payers").
MORE: California bill would require UC, CSU schools to hand out abortion pills
Sponsor Connie Leyva, a Democrat who represents the college town Chino, innocuously named the bill the College Student Right to Access Act and referred to killing preborn children as "health care."
She portrayed the Supreme Court's decision in Roe v. Wade as meaningless unless college students can take a two-drug lethal cocktail without leaving campus:
Some students may have to travel several hours on public transportation to a clinic that provides medical abortion services, pay out of pocket and miss class or work obligations in order to access these constitutionally protected services.
University students in California deserve to have improved access to quality reproductive health care on campus, including medication abortion services. #SB320 https://t.co/AAi5Mn4sGr

— Connie Leyva (@SenatorLeyva) January 12, 2018
The bill's preamble, which does its best to ignore the reality that abortion kills human beings, reflects this alarmist view about abortion access in a state that forces abortion opponents to advertise subsidized abortion:
More than 400,000 students classified as female are educated at California's public university campuses, and it is central to the mission of California's public university student health centers to minimize the negative impact of health concerns [their preborn children's lives] on students' studies and to facilitate retention and graduation. …

Students seeking early pregnancy termination, especially those enrolled at institutions outside of major urban centers, face prohibitively expensive travel, often without reliable means of transportation, to a clinic that may require hours of travel from their campus, out of their city, county, or even geographic region. These financial and time burdens negatively impact academic performance and mental health.
MORE: UC-Berkeley student petition demands campus give out abortion pills
This is a stretch, and it downplays the risks of students going to glorified "first aid centers" on campus for abortion-inducing drugs, as one pro-life group told the Bee:
The anti-abortion advocacy group Californians for Life is among those opposing the bill. Wynette Sills, the organization's director, said she rejects the notion that access to this abortion procedure is an issue for students. She said the average distance from each public university campus to the nearest medical abortion provider is less than six miles.

"There is no lack of access," Sills said. "Sen. Leyva's bill is all about abortion, abortion and more abortion rather than addressing the needs of housing and scholarships and adjustable exam schedules and all of those concerns that a young woman would have."
When she introduced the bill last year, Leyva claimed with no attribution that the two-drug combination – mifepristone taken at the student health center and misoprostol taken 24 hours later at home – is "safe and effective" for abortions up to 10 weeks of pregnancy, with a 19-in-20 success rate and "serious adverse effects" in 0.5 percent of cases. (The bill itself doesn't mention a specific abortion procedure, but Leyva and media reports refer to the two-drug combination.)
The Texas-based American Pregnancy Association, by contrast, claims the latter drug's side effects include "cramping, nausea, vomiting[,] diarrhea, heavy bleeding, infection," and that the two-drug combination fails 8 to 10 percent of the time.
It should be no surprise that Levya and her allies refuse to recognize the health risks of medication abortion – they can't even acknowledge that it kills a human being.
Perhaps California Gov. Jerry Brown will show his contrarian spirit again by vetoing a college-focused bill that hasn't been carefully thought through.
MORE: Jerry Brown vetoes bill to enshrine campus kangaroo courts
IMAGE: Eleonora os/Shutterstock
Like The College Fix on Facebook / Follow us on Twitter