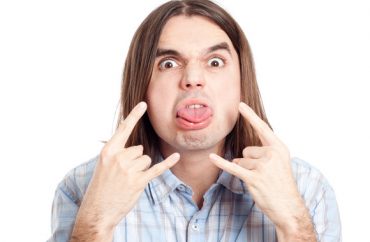 State lawmakers across the country are offering bills to protect free speech on their public campuses, but some bills are less well drafted than others.
The Wyoming Higher Education Free Speech Protection Act (HB0137) includes a section that says it does not require "an institution to fund any costs associated with free speech by any student, student organization, faculty member or any other person lawfully on campus."
That could easily be read by campus administrators to mean they don't have to provide "security or other resources" to dissuade protesters from disrupting other students' speech, commonly known as the heckler's veto, according to Tyler Coward of the Foundation for Individual Rights in Education.
The bill, introduced last week, also sets "a minimum" two-semester suspension "or expulsion" for any student who twice "knowingly or purposefully, materially and substantially interferes with a free speech event or activity on the institution's campus."
The problem with minimum sanctions is they don't let fact-finders "assess an individual student's personal degree of culpability or the seriousness of their actions," Coward says: "As such, they are ripe for abuse."
FIRE does support other provisions in the bill: its elimination of so-called free speech zones, which colleges use to limit speech to tiny areas of campus and restricted hours (already banned in Missouri, Colorado and Utah), and its ban on security fees for student events based on the content of their speech or "anticipated reaction" to the speech, also known as a speech tax.
Other bill provisions threaten academic freedom, according to Coward.
IMAGE: Jan Mika/Shutterstock
Like The College Fix on Facebook / Follow us on Twitter