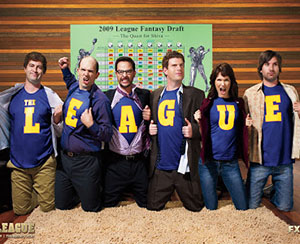 Canada isn't just for cheap prescription drugs and gravy-covered fries: It also has no protections for free expression.
In case you forgot that, Dalhousie University in Nova Scotia has suspended dentistry students for participating in a Facebook group where they ruminated on who they'd like to have "hate" sex with in their program, the CBC reports.
Of course, this being Canada (and Canadian college, which is like Canada squared), no one appears to be sharing the contextualized content of this alleged "misogynistic and degrading" speech, because letting the public consider the evidence would just re-victimize women and potentially change the narrative:
Many people are upset over the university's handling of the Facebook page called the Class of DDS 2015 Gentlemen. The fourth-year male dentistry students' violent sexual comments about female classmates included a poll about having "hate" sex with female students and drugging women. …

Four Dalhousie faculty members, including a Canada research chair in bioethics, have called for the school to launch an independent inquiry into sexualized violence on campus in the wake of the dentistry school scandal.

In a statement posted online, the professors say sexualized violence is a problem at universities across the country.
As you've already guessed, there's a Change.org petition calling for the expulsion of the 13 students in the most melodramatic language possible:
I also believe that the lack of swift and decisive action from the University's leader has jeopardized and completely disregarded the health, safety and human rights of the victims. Coming January, both victims and perpetrators will continue to sit together in classes, examinations and group activities. It seems as if Dalhousie has forgotten its commitment to ensure a healthy and positive learning environment for all.
A CBC reporter tweeted that a dental hygienist student said it was "intimidating to return" to class since the scandal erupted. Because no one had ever gossiped about a college student online before this.
Because every online scandal involving sexual harassment must include hacking threats from Anonymous, here you go:
Anonymous has gained possession of the list of 13 members of the DDS 2015 Gentlemen's Club, and identified its ring leaders. The active participants of this group displayed a clear pattern of misogyny and homophobia. These individuals were targeting students of your school in conscious attempts to strip them of their humanity, dignity, and power. When this problem was brought to your attention, your reaction was to ignore it until it went public.
This ludicrous campaign is called "Operation Expel Misogyny," by the way.
The Dalhousie 13 will be stopped from graduating if they are judged by the standards committee to not have complied with "professionalism requirements" in the program. Sound familiar?
'There's always going to be some degree of sexual banter'
No one seems to have considered the possibility these men were engaging in a practice with ancient roots, known today as bullshitting.
It's where men (and sometimes women) egg each other on in lowbrow but harmless displays of bravado, and it has blown up exponentially with social media (hence the recent Supreme Court case on rap lyrics).
There's an excellent six-season documentary on the practice – The League on FXX. Canadians might also educate themselves about the game known variously as "Shag, Marry, Kill," "Kill Boff Marry" or "F*ck Marry Kill." (There's a "hate sex" element to this as well.)
Even an instructor and former student in the program was hard pressed to say she witnessed any boorish behavior from students:
[Stacie] Saunders said, during her time as a student, she had a good relationship with the men in her class.

"I really just kind of felt like they were my brothers. I trusted them, I depended on them, there's lots of times in the past that they came to my defence, and for the most part, they were gentlemen. I mean, there's always going to be some degree of sexual banter and innuendo — that's just human nature and it's in our society." …

As an instructor, she hasn't seen any evidence of sexist or degrading behaviour.
Which is worse – talking smack, or suicide?
Dalhousie may be playing an elaborate game of cover-your-ass, but its stated rationale for not notifying the community of this boorish Facebook behavior sooner – the students were suspended two weeks ago – was that some of the participants were said to be "at risk of self harm" in the wake of their unmasking.
If that's the case, one of the identified participants might have died at his own hands, had this situation not been handled carefully.
Let's think through this from an administrator's perspective: Some students are complaining that some guys are talking smack about them online but not remotely acting on it. That goes back to the Usenet groups that predated the commercial Internet.
Or you have a group of men whose professional lives will probably be ended before they can even start, and some of them are on suicide watch.
When you try to suppress speech, it doesn't disappear – it re-emerges where it's harder to punish. Yik Yak, Snapchat, Unseen – of course these social media apps are explosively popular with college students.
Their increasingly regulated lives, their speech constantly under scrutiny, and living in Canada – I'd probably want to bullshit a little too.
Just not on Facebook, which is already having hate sex with Russia.
Greg Piper is an assistant editor at The College Fix. (@GregPiper)
h/t greg
Like The College Fix on Facebook / Follow us on Twitter
IMAGE: FXX
Like The College Fix on Facebook / Follow us on Twitter