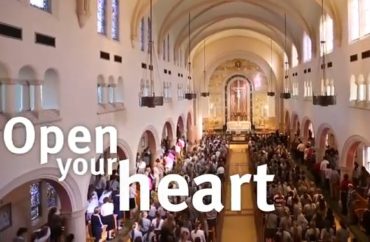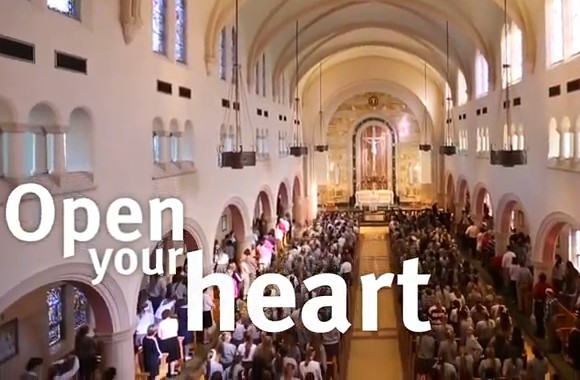 Officials allegedly allowed black classmate to repeatedly threaten her
The day before a Nevada mother sued her son's charter school for forcing him to take a class that promotes hostility against whites as a race, a Missouri family sued a Catholic girls school for its heavy-handed implementation of critical race theory, at least administratively.
Villa Duchesne subjected the unnamed white plaintiff to 90 minutes of "false imprisonment" in the principal's office, in order to "coerce, intimidate, and threaten" the senior, who is now 18, "into adopting a specific political doctrine," according to the lawsuit.
The school also encouraged and facilitated "race-based aggression" against the student, identified only as "Daughter Doe," that was "promulgated by African American fellow students," the lawsuit says. It has refused to investigate Doe's detailed claims about their behavior, which allegedly violated school policy.
The dispute started with a false allegation that the white girl told a black classmate "Black lives do NOT matter," which prompted verbal and physical threats against Doe, the family claims.
They said video evidence of the class disproves the allegation, and teacher Theresa Wiss also knew the claim was false. Wiss and Principal Jeannie Steenberge (left), both defendants, also "acquiesced in" the black classmate's verbal abuse of the white girl in their meeting with the students.
Villa Duchesne may have boxed itself in with a "Student-Parent Handbook" that obligates the private school to punish students for "words, gestures, and actions" that may only have "potential" to "hurt" others. The provision would seem to apply to students who accuse others of racism, even if the accusation is genuine.
The senior "continues to suffer" from the race-based actions against her, facilitated by the school, which prompted "extreme emotional and psychiatric distress" and "severe and ongoing fear of physical violence both at school and in her personal life."
Though it was filed Dec. 21, the lawsuit apparently didn't draw public notice until a Tuesday article in the St. Louis Post-Dispatch. Evolutionary biologist Colin Wright, who first publicized the Nevada lawsuit, also summarized the Missouri lawsuit in a tweet thread Wednesday.
"The goal is to stop the indoctrination of students with this critical race theory and to also make the community aware that even at Catholic parochial schools, this bizarre, racist, anti-racism is being force-fed down the throats of their children," lawyer Mark McCloskey told the newspaper. He and his wife Patricia are representing the family.
The McCloskeys became national media figures last year for brandishing guns to dissuade Black Lives Matter protesters from trespassing on their property.
Their prosecution is currently stalled because local courts removed the circuit attorney's office from the case, citing an appearance of impropriety, KSDK reported Monday.
The school declined to comment on the suit to the Post-Dispatch. "Our primary focus remains on our mission of Sacred Heart education and on our students as we begin the spring semester," a spokesperson said.
MORE: Family sues school that won't let student out of anti-white class
Her Thin Blue Line flag is 'devaluing' black lives at school
The family accuses Villa Duchesne of violating its contractual promises to students, including "timely, serious, and appropriate" responses to reported "violence and threats of violence." Its alleged hostility and negligence toward Doe, on account of her race, flouts its internally binding nondiscrimination policy.
The school sets heightened punishments for students who commit "Serious Violations of Community Standards." They include "lying," "bigotry" and "internet abuse." These can trigger penalties more severe than suspension and probation.
Yet a black classmate committed each of these offenses with no consequences, starting with the false allegation Oct. 10 that Doe stood up in class, pointed at her and said "black lives do NOT matter!" according to the suit.
Other students started calling the white student a racist and physically threatening her, and teacher Wiss (right) didn't push back despite knowing the accusation was false. A second black student made highly specify threats against Doe, including that she "needs to get smacked in the face" and that students were "gonna jump her in the parking lot," the suit claims.
By the time the white student met with Principal Steenberge three days later, her house had already been vandalized in connection with the defamatory claims.
At an hourlong meeting later that day with her accuser "A.S.," the principal and Wiss, the accuser first denied making the claim and then admitted her accusation against the white student. A.S. screamed and pointed at Doe repeatedly, calling her "the biggest known racist in the school" and claiming the Thin Blue Line flag on her computer was "devaluating" the lives of black students.
Wiss agreed the decal was "racist" and asked A.S. if she would feel more comfortable if Doe removed it, according to the suit, which portrays Steenberge as a passive observer in the heated meeting, despite also knowing the accusation was a lie. (The administrators repeatedly misidentified the decal as a "Blue Lives Matter sticker," the plaintiffs claim.)
MORE: School district backtracks on punishing teachers for criticizing CRT
6) Daughter had a Thin Blue Line sticker on her laptop that students mistook for a Blue Lives Matter sticker.

Faculty told daughter the sticker was racist and "made to crush the BLM movement," and that "simply having that sticker, you should expect to be treated like a racist." pic.twitter.com/wcQw2iuLI6

— Colin Wright (@SwipeWright) January 6, 2021
'Karate chopping' while pressuring her to recant, without counsel present
The principal called Doe back for another meeting Oct. 23, apparently because Head of School Michael Baber's refusal to return calls from Doe's father had provoked a legal threat letter from her family.
Doe was not allowed to bring her cell phone to the meeting, which also included deans Emily Kaplan and Mesho Morrow, who frequently display Black Lives Matter materials at the school. (The suit includes several alleged quotes from the first meeting, suggesting Doe was recording on her phone.)
Steenberge falsely claimed that she had "no idea there was any physical threat to your safety," despite Doe's initial report about students threatening her, the student's claims in the Oct. 13 meeting and her father's claims to Baber, the suit says.
This meeting lasted 90 minutes and was not even "pretextually" prompted in response to alleged wrongdoing by Doe. It featured administrators pressuring Doe to admit she's a racist by virtue of her skin color and make false statements in the school's interests. They refused her repeated requests to call her parents and lawyer.
Morrow (left), who also serves as the basketball coach, led the meeting "in a loud and angry manner," making "karate chopping" motions while demanding Doe admit that her witnesses were "lying" and that this was "all in your head."
The coach became "more aggressive, threatening, and intense" as Doe refused to admit falsehoods, including that "Dad is putting you up to this." Morrow, who is black, pledged that the black students tormenting Doe, including on social media, would not be disciplined, the suit claims.
It characterizes the meeting as "false imprisonment" because Doe was "held against her will," deprived access to her parents and lawyer, and berated by Morrow "with the acquiescence" of the principal, who is white.
Kaplan, the other dean, also lied about not taking notes on her laptop during the meeting, the suit claims. Those "purported minutes" were highly selective, leaving out "the vast majority of the intimidation, coercion, and threats" Morrow and Steenberge made against Doe.
8) After the daughter repeatedly refused to "admit" to falsehoods, the Dean of Student Excellence—an ardent BLM supporter—stated that they would not discipline the black students who has verbally abused, physically threatened, and defamed her on social media. pic.twitter.com/cmtkXV6rju

— Colin Wright (@SwipeWright) January 6, 2021
'I'm sick of that racist bitch – we need to end her'
Before that meeting and after, A.S. continued to make physical threats against Doe, as conveyed to her by other students, according to the suit. The accuser allegedly said she was willing to get expelled to "throw hands on this bitch" and that "I'm sick of that racist bitch – we need to end her."
The school lets the black student "make repeated outbursts" and "storm out of classes," the plaintiffs claim: A.S. has even credited her race with her lack of punishment.
This is part and parcel of the school's commitment to critical race theory, which the suit calls a "racist political ideology."
Villa Duchesne has never performed a "meaningful investigation" of the threats against Doe and vandalism of her house, apparently because it believes that critical race theory absolves black students of discipline "regardless of their behavior."
Administrators created a hostile environment for Doe, including through their own intimidation tactics, "merely to coerce" Doe and her family into "purporting to accept" critical race theory. The suit emphasizes this behavior has "no scholastic purpose."
The family has been forced to spend money on lawyers while being denied the educational benefits Doe's parents purchased, thanks to the school's breaches of contract. Doe has gone through "counseling and other remedial treatment" and "lost faith in the educational system" as a result, the plaintiffs claim.
Through its contract representations, Villa Duchesne deceived the family when it paid for Doe's education: Administrators "intended to discriminate" against white students by subjecting them to their own disciplinary system and coercing them into accepting "certain political propaganda."
10) After the meeting, the daughter endured more threats of violence from students, none of whom were disciplined.

"I'm gonna throw hands on this bitch"
"That bitch needs to get punched in the face"
"She needs to be beaten up"
"I'm sick of that racist bitch—we need to end her" pic.twitter.com/h5wHFm9g4E

— Colin Wright (@SwipeWright) January 6, 2021
MORE: Math association vows to use math to promote CRT
IMAGES: Villa Duchesne and Oak Hill School/YouTube, Jeannie Steenberge/Facebook, Theresa Wiss/Facebook, CoachUp.com
Like The College Fix on Facebook / Follow us on Twitter