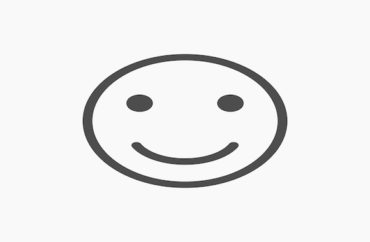 A small, private university in New Jersey will be offering a new Master of Arts degree in "Happiness Studies."
According to Fox News.com, Centenary University's new program will "explore the implications of happiness for individuals, the workplace, and our broader society."
Centenary President Bruce Murphy (an Ed.D.) announced the new degree on March 18 at, appropriately enough, the World Happiness Summit — "to mark the United Nations International Day of Happiness."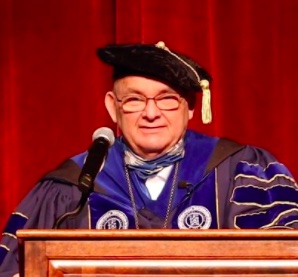 "This online, 30-credit graduate degree is an interdisciplinary program designed for leaders who are committed to personal, interpersonal, organizational, and societal happiness," Murphy (left) said in his statement. "Grounded in science and research, this new degree will study happiness and resilience to prepare graduates to make an impact in a wide range of fields."
Program director Tal Ben Shahar, a "happiness expert," told Fox News that "whatever profession you identify, there is a place – a very important place for happiness studies – for the science of well-being." According to his website, Shahar co-founded the Happiness Studies Academy and once taught Happiness Studies at Columbia.
"My purpose in life is to bring happiness to life—in individuals, groups, and organizations," Shahar says on his site.
Experts say there's never been a better time to advance the study of happiness in society. Recent world events have increased stress levels among people of all ages. In a February/March 2022 survey, the American Psychological Association concluded that the war in Ukraine and rising inflation have compounded the extreme stress, loss, and grief Americans are still experiencing as a result of the pandemic, which began in the US two years ago this month. In the national poll, 87 percent of respondents reported that they feel like there's been a constant stream of crises—with no break—over the past two years. …

The new master's degree will incorporate aspects of diverse disciplines—psychology, philosophy, neuroscience, finance, business, literature, coaching, religion, music, and more—to explore the implications of happiness for individuals, the workplace, and our broader society.
The program, which will cost $17,500, already has over 30 applicants.
ROI-NJ's Tom Bergeron says "the study of happiness is not new," and notes President Murphy pointed out Aristotle and Confucius both wrote on the subject.
"The Master of Arts in happiness studies is the first of its kind in the world," Murphy said. "We're one of 6,000 other universities trying to get our name out there […] and this certainly is going to help us."
Read the Fox News.com article and full Murphy announcement.
MORE: Yale's most popular class ever — a course on finding happiness — is now online
IMAGES: TERPENIE/Shutterstock.com; Centenary U./Twitter screencap
Like The College Fix on Facebook / Follow us on Twitter