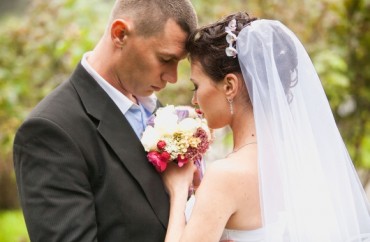 'Religious freedom against equality rights'
According to Canadian Lawyer magazine, Trinity Western University's proposed law school was given preliminary approval to open more than three years ago.
Then the overwhelmingly secular nation's lawyers noticed that the Christian university required students to abstain from sex outside of traditional marriage, and years of litigation followed.
Now the entire matter could be ended by the Supreme Court of Canada, which agreed to hear two appeals from Ontario and British Columbia that "pit religious freedom against equality rights," The Globe and Mail reports:
Trinity Western's "community covenant" or code of conduct requires students to abstain, among other things, from obscene language, harassment, lying, stealing, pornography, drunkenness and sexual intimacy "that violates the sacredness of marriage between a man and a woman."

Critics say it discriminates against people in the LGBTQ community who are looking to enter the legal profession.

But the university, which is located in the Fraser Valley community of Langley, B.C., and enrols about 4,000 students annually, has said its law school will allow evangelical Christians to study law in an environment that supports their beliefs.
Last fall Trinity Western won big in British Columbia's highest court, which declared that revoking its initial accreditation would prevent "these evangelical Christians the ability to exercise fundamental religious and associative rights" guaranteed them under Canada's Charter.
But the law school lost in Ontario, while Nova Scotia's law society gave up its anti-accreditation efforts after it lost an appeal. The earliest Trinity Western could now open is fall 2018, according to the Globe.
MORE: Court says Christian university can't lose accreditation for following Bible
According to Canadian Lawyer, the dispute pit British Columbia's top civil-liberties organization against its national counterpart.
The former head of the Council of Canadian Law Deans, which objected to the planned covenant back in 2012, still contends that they had no problem "with it being faith based. The concern was about discrimination" against LGBT students (who are not barred from attending).
Yet the deans were attacking the law school's faith at its core, says its executive director Earl Phillips:
"This is not just a Code where we can parse these words or find a way around it," says Phillips, who was part of an advisory council at Trinity Western before he was appointed the law school's executive director in September 2014. "This is built more along the line of a biblical covenant. We believe that you cannot separate statements of belief with how you live your life. This is based on your call as a Christian," says Phillips. He also stresses that the covenant requires individuals to be respectful of others.
Read the Globe story and much deeper Canadian Lawyer feature.
h/t Paul Caron
MORE: University that upholds biblical sex beats accreditation challenge
Like The College Fix on Facebook / Follow us on Twitter
IMAGE: Shutterstock