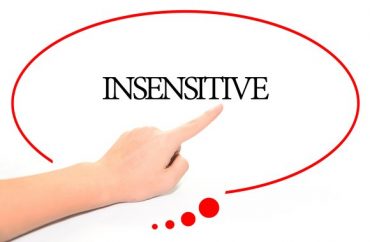 The cheerleading coach at the University of Tennessee, Knoxville was put on administrative leave last Friday amid allegations she made "racially and ethnically insensitive remarks" to members of the team.
However, the university is not revealing what Joy M. Postell-Gee had said that would warrant the leave.
According to the Knoxville News Sentinel, Postell-Gee's immediate supervisor Janeen Lalik had told the coach that she faced complaints from students and parents about her "management of UT spirit programs stemming back to incidents in 2016 and continuing through this spring."
In November 2017, a spirit squad member had alleged Postell-Gee "often made demeaning and insensitive remarks toward multiple spirit squad members." Associate Athletics Director Tyler Johnson noted in a warning letter to the coach that "Your behaviors demonstrate a continuing pattern of racial/ethnic insensitivity and mistreatment of Spirit Squad members."
The News Sentinel notes much is "unclear" about what the university plans to do about the situation, including specifics regarding what Postell-Gee actually said. In two complaints about the coach, her alleged remarks were redacted.
Postell-Gee has many supporters who find the allegations against her hard to believe:
In general, Postell-Gee was regarded favorably by spirit squad members interviewed by the Office of Equity and Diversity and most were sincere in believing that she "harbored no negative intent" in her derogatory comments […]

No spirit squad members interviewed said Postell-Gee was discriminatory in managing the team or in selecting team members, according to the letter.

The majority of Postell-Gee's performance reviews in her approximately 25 years at UT were positive, although in 2016 being "sensitive to diversity" was listed as a goal for her in her evaluation.

Some alumni of the spirit squad spoke highly of their former coach.

Dipal Chaudhari, who graduated from UT in 2007, worked under Postell-Gee for two years as a handler for UT's live animal mascot, Smokey the dog.

Chaudhari, who was born in India and raised in East Tennessee, said he was shocked by the accusations. He said he never thought he'd be hired as a handler because he was different from others on the team, but Postell-Gee selected him.

He said he never witnessed her make any racially insensitive comments.

"If anything, she's like a second mom to me," he said, adding he thought the same was true for other minority spirit team members.

Benji Gray, who was a mascot at UT from 2000 to 2005 and who worked with summer camps run through the University Cheerleading Association until 2015, never experienced Postell-Gee making a racially insensitive comment or verbally harassing any students.
Gray added he had difficulty buying the accusations against the coach, whom he described as "compassionate and never discriminatory."
MORE: Univ. investigates cheerleading for promoting rape culture
MORE: Tryout tips for cheerleaders are racist and promote 'femininity'
IMAGE: Shutterstock.com
Like The College Fix on Facebook / Follow us on Twitter