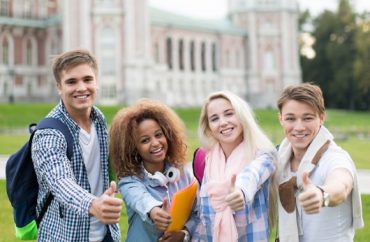 The College Fix turns 8 years old this year, and we are gratified and encouraged by the continued success and growth our daily news website receives.
Every day we strive to produce excellent articles and commentary penned by student reporters and seasoned editors. Working hand-in-hand with budding college journalists is a blessing and win-win for us and higher ed reform.
In 2017, we garnered more web traffic and unique visitors than ever before, and we look forward to tackling 2018 with gusto, with plans to launch video reports and add more student reporters to our roster.
MORE: College Fix student success stories that will wow you
It's great to see our hard work is having a positive impact.
PJ Media last week published a list of the 50 most popular conservative websites and we are thrilled to have made the list at #32. PJ Media compiled the "Top 50" list based on website traffic and other criteria culled from Alexa, SimilarWeb and Quantcast.
Thanks so much to our loyal readers for visiting our site each day and reading — and sharing on social media! — our posts. Together we can continue to shine the light on college insanity and hold campus leaders accountable.
We look forward to another fantastic year! Please join us. If you have not already, like us on Facebook and follow us on Twitter. And be sure to subscribe to our YouTube channel as well so you're alerted to our video ventures when they launch.
Happy New Year!
Like The College Fix on Facebook / Follow us on Twitter