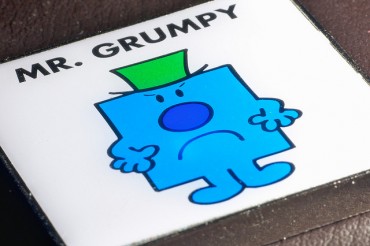 We noted a couple weeks ago that Connecticut College canceled classes for a day and made everyone attend a "campuswide conversation on racism, equity and inclusion."
There were a couple reasons for that – a Jewish professor said something mean about Hamas on Facebook (he's on leave now, so justice prevailed), and someone scrawled a racial slur in the bathroom, which the school said was the last straw.
That racial slur now looks like it wasn't even done by a student.
Police say one man is behind several racially motivated incidents on Connecticut College's campus over the past week. …

"There's a suspicious person that was on the campus on the 24th who made some derogatory comments to one of the employees on campus," said Peter Reichard, New London's Acting Police Chief.

Harassing voicemails were also left for staff.

New London police and campus security are keeping an eye out for the suspect, described as a white man in his 50's. He is either bald or has short cropped hair, and was wearing sweatpants and flip flops, carrying his shoes. He was seen walking a black Labrador Retriever with a red harness.
What a surprise! A racist old guy lives in the neighborhood! And I thought colleges just sprung up naturally in the middle of residential neighborhoods, without gradually pissing off their neighbors over decades.
Wouldn't want to let all this bellowing over campus racism go to waste, though:
"The comments during the [mandatory racism] forum are absolutely right that this, you know, whether this is a person on our campus or off our campus, that this is an issue that is prevalent on our campus regardless of the perpetrator," said senior Sam Siegel-Wallace. "It is something that we have to fight on our campus regardless of who it is."
It's clear what Connecticut College needs: an all-volunteer force of patriots to stand watch over campus grounds to keep cranky old guys with dogs off the property.
h/t Foundation for Individual Rights in Education
Greg Piper is an assistant editor at The College Fix. (@GregPiper)
Like The College Fix on Facebook / Follow us on Twitter
IMAGE: chris jd/Flickr
Like The College Fix on Facebook / Follow us on Twitter