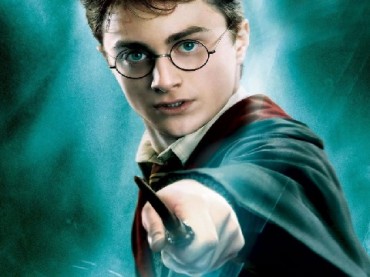 "The Theology of Harry Potter" is a religion course recently offered at Centre College that allowed students to explore if the boy wizard is really a Christianity-inspired hero.
"Is the series pure entertainment or does it draw upon existing archetypes of the hero, or existing Christian archetypes?" the course's description asks. "Is God in Harry Potter? Is the concept of sin? Or salvation?"
The course, Religion 458, is part of the private, liberal arts university's CentreTerm, a three-week semester in January that offers classes with narrow topics based on professors' special interests, and often include field trips and projects.
"This course will allow students to develop an understanding of technological concepts such a God, sin, and theodicy or the problem of evil and also to study the literary epic genre through the lens of the Harry Potter series," its description states.
CentreTerm sessions, hosted between traditional semesters, largely give students and faculty the opportunity to focus all their effort into one obscure subject, and J. K. Rowling's famous book series of witchcraft and wizardry was the basis for the religion course that debuted this year at the Danville, Ky., campus.
It was taught by professor of religion Lee Jefferson, who did not respond to interview requests by The College Fix. In the past, Jefferson has taught a course on comic book heroes and religion, and the Harry Potter class is an extension of that notion, he has said.
Based on his public writings, Jefferson appears to have progressive interpretations of the Bible, and once opined in the Huffington Post that the Bible does not condemn same-sex marriage.
In that same column, he suggested "the Bible is a complicated collection of documents that was never meant to 'speak' to our contemporary situation …"
Yet as for relating Harry Potter to the Bible, Jefferson said there's a strong correlation.
"The Potter series is a phenomenon that crosses generations and actually contains some deeply religious themes," Jefferson told Centre College's news website. "As a reader, I enjoyed them, and as a scholar, I can see their pedagogical value."
The prerequisite for "The Theology of Harry Potter" was Religion 110: Biblical History and Ideas.
The course description for Religion 458 describes the Harry Potter series as controversial in "religious circles, particularly because of its child-hero and young audience."
"The series has been labeled anti-religious, anti-Christian, and Harry himself has been called everything from a witch to the devil for his pervasive influence on young children," it states. "But are audiences reading too much about religion into the Potter series?"
The course included a discussion of what "theology" is, as well as discourse on the hero narrative concept, in part by reading mythologist Joseph Campbell's work. Required reading also included: Harry Potter and the Sorcerer's Stone; Harry Potter and the Half-Blood Prince; and Harry Potter and the Deathly Hallows.
According to the Centre College website, students were split into the four Gryffindor, Ravenclaw, Slytherin, and Hufflepuff houses, and even played a Quidditch tournament.
"I got some brooms for the students," Jefferson explained. "And yes, there are actually rules to Quidditch, and many colleges have the game as a club sport."
Jefferson arranged a tournament between his students and a nearby student team at Transylvania University, a private university in Lexington, Ky.
The Theology of Harry Potter was offered in January, and it remains to be seen if it will be offered again.
Jefferson is not the first academic to tackle Harry Potter. A media effects study conducted by University of Vermont political science Professor Anthony Gierzynski found the book series "played a small but not insignificant role" in electing Obama.
And in previous years, a Harry Potter elective at Duke University titled "Ethics and Harry Potter: Lessons for Muggles" delved into the book series "through an ethical lens in an attempt to better understand morality in our muggle world."
College Fix contributor Samantha Watkins is a student at Point Loma Nazarene University.
Like The College Fix on Facebook / Follow us on Twitter