The shop should be a 'safe space' for girl smokers, owner said
A senior at the University of Illinois just opened a smoking products and accessories shop aimed at girls and women, hoping to make female smoking more acceptable.
College entrepreneur Hailey Alessandra's goal is to "break the stigmas surrounding girls who smoke," The Daily Illini reported Feb. 16.
Her shop, Hailey's, located in Champaign, Ill., had its "grand opening" Feb. 10, according to the college newspaper.
The shop is "pink from floor to ceiling," according to the news outlet. "Shelves are lined with pink, girly products, and everything has a cutesy feel to it. …. [It] sells vape cartridges, Delta-8-THC vape cartridges, bongs, grinders, bowls, accessories and more."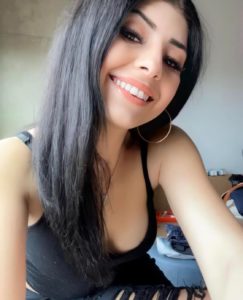 "I come from a family where it's like, 'Oh, you're a girl. You're supposed to be ladylike. You're supposed to be this or that,'" Alessandra told The Daily Illini. "Obviously, I've been a pothead smoker since forever, so my goal here is to break the stigma of ugly, bad stereotypes of smokers — especially girls."
The shop should be a "safe space" for smoker girls, she added, though everyone is welcome. She intends to "involve" customers through a punch-card rewards system and inviting them to give input.
"I'm a stoner; I'm a hippie and girly," Alessandra said. "The main thing is, don't judge me because of a habit that is said to be bad. I don't think it's bad."
"Whenever I'm not motivated for school, I smoke a joint. Boom, now I'm studying."
Alessandra's aspirations include becoming a lawyer, but she "just want[s] to be done with (undergrad) already so I can focus on this and just get into my entrepreneur mindset before I even start thinking about law school," she told The Daily Illini.
Cannabis purchasing for adult recreational use has been legal in Illinois since January 2020, according to Illinois.gov.
MORE: New York will spend $5 million on 'seed-to-sale' cannabis college programs
IMAGE: MAIN: @haileys_smokeshop/Instagram /DETAIL: @haileybaely_/Instagram
Like The College Fix on Facebook / Follow us on Twitter