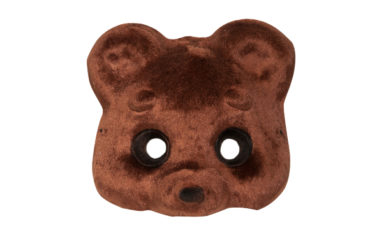 The chairman of a North Carolina school board is accused of donning "blackface" after an anonymous letter was sent to the University of North Carolina student newspaper.
On Friday, The Daily Tar Heel received a nine-year-old photo of Orange County School Board Chair Will Atherton dressed up as a bear for an elementary school skit — the same school two of his children had attended.
A note accompanying the photo read "Come to the Orange County Schools Board of Education meeting and ask the Board Chair Will Atherton about his blackface photo."
The return address on the envelope, according to the DTH, "appears" to match that of Board Vice-Chair Tony McKnight's voter registration; however, McKnight denies any knowledge of the letter.
Atherton said he was playing the "Brown Bear" from the children's book "Brown Bear, Brown Bear, What Do You See?" as part of his kids' school's read-a-thon. "That's all it is," he said.
And it wasn't the first time this "controversy" had been raised.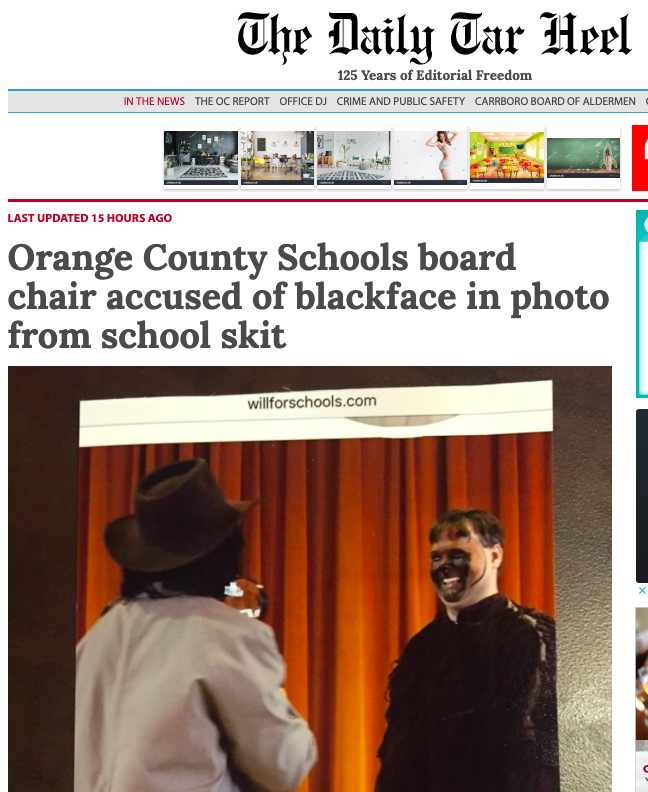 Board member Hillary MacKenzie offered an interpretation on the photo.

"I don't think Will had malicious intentions, but I think it demonstrates his lack of awareness around racism and unconscious bias," MacKenzie said.

Atherton said he does not believe his costume was insensitive.

This was not the first time the image, which was originally posted on Atherton's now-inactive campaign website, had been brought up with concerns of blackface.

"I have seen this when I was running for Board of Education," Atherton said. "This did come up. Someone did send it to some people. Those people fortunately reached out to me."

The picture sent to The Daily Tar Heel looks to have been a screenshot from Atherton's website.

The blackface accusation comes just two weeks after former-Board Chair Brenda Stephens was ousted from her position with only three meetings left in her term. The 4-3 vote fell along gender lines. McKnight voted for Atherton to be the new chair.
Indeed, The News & Observer has details into the Orange County Board power struggle, including Ms. MacKenzie's contention that misogyny was behind the ouster of Stephens: "When you have a group of men who are silencing women on the board and unseating a woman of color, it makes you wonder how they're listening to underrepresented students in the district," she said.
Atherton says the "blackface" brouhaha is "someone just trying to do a desperate attempt to discredit me in some way."
Read the Daily Tar Heel and News & Observer stories.
MORE: Over a dozen universities face blackface yearbook controversies
MORE: Students want Purdue prof fired for 44-year-old 'blackface' photo
IMAGE: Yakovchuk Yurii / Shutterstock.com, Daily Tar Heel
Like The College Fix on Facebook / Follow us on Twitter