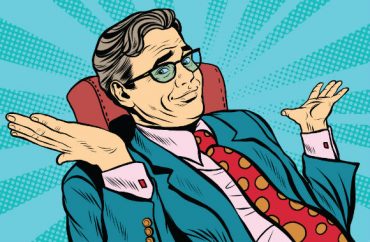 'The words were added by someone who downloaded her photo' 
A women's college that expelled a student for "racist" social media has now backtracked, saying it determined she wasn't behind the Instagram posts.
Georgia's Wesleyan College, which ditched "class names" two years ago because of unspecified "links" to the Ku Klux Klan, said last week that it had received "new information" exonerating the unidentified student.
"Today, we retract and repudiate the statement that this student posted the racist content that appeared in social media in early June," President Vivia Fowler wrote in a message posted by the Alumnae Association:
In reaching the decision to expel the student, we broke no rule or policy. But that doesn't minimize our regret for her expulsion. Going forward, we will ensure that the student transitions seamlessly back into the academic year with a feeling of purpose and wellbeing on campus.
Fowler didn't provide any rule or policy that gives it the authority to punish, much less expel, students for social media posts that someone deems "racist," or explain why Wesleyan believes it is appropriate to punish students for expression that is unpopular but nonviolent.
Wesleyan expelled the student the same day that "multiple accounts on social media highlighted" the posts, NBC News reports. "One photo features a woman and a statement about Black Americans that uses the n-word," the mainstream media outlet said, but did not further describe the post or its context, such as whether it referred to rap lyrics or whether the student is black.
NBC News provided more specificity about posts that don't reference blacks:
Two Halloween posts shared that day include a photo of a woman in a green "Border Patrol" t-shirt holding handcuffs and posing with a man in a serape and sombrero, paired with the words, "border?…secured. found him, met him & and just had to get a pic."
Even as Fowler said Wesleyan must "make decisions rooted in careful analysis, sound consideration, open dialogue, and above all, fairness," she expressed no second thoughts about expelling a student so swiftly after online critics highlight social media posts that supposedly document her racist behavior.
Instead, the president bragged about the college's promotion of "diversity, equity and inclusion":
We are one of the first higher education institutions to offer trainings and workshops on the harmful impact of white privilege. We recently created a Cabinet-level position of Chief Diversity Officer, who also serves as Assistant Dean for Equity and Inclusion. [The College Fix has asked Wesleyan for specifics on this new position, including its salary and necessity during the COVID-19 financial squeeze.] Even though we erred in judgment in the case of this particular student, that will not deter us from doing our part to denounce racism and hate and build an environment where mutual respect and understanding can flourish.
Fowler said the Student-Faculty Judicial Board overturned the student's expulsion July 10 after she appealed, citing new information that "called into question the accuracy of the original information" and showed that she did not post the content "while enrolled at Wesleyan."
Jan Lawrence, a member of the Alumnae Association Board of Managers, posted a comment on the association's Facebook post that summarized a board conversation about the student's reinstatement.
She said the evidence provided by the student, who filed a police report, "was not provided to the BoM nor was the rationale used in the [reinstatement] decision provided to us." The student "supposedly" provided "proof that that the photo was from high school and she was participating in a HS activity," and that "the words were added by someone who downloaded her photo and then reposted it."
Lawrence said the board has "asked for more detail on the makeup and work of the Faculty-Student Judicial Board and we have suggested a review of the judicial processes on campus."
Read Fowler's statement, Lawrence's comment and NBC News article.
MORE: Wesleyan ditches class names because they were around during KKK era
IMAGE: studiostoks / Shutterstock.com
Like The College Fix on Facebook / Follow us on Twitter