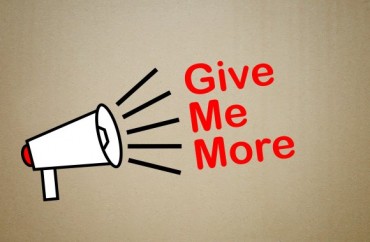 In early July, women's college basketball players in the Patriot League created the "Patriot League Social Justice Coalition" because the league allegedly did little to support post-George Floyd protests and black athletes.
The players said they felt "vulnerable."
The Patriot League includes American University, Bucknell, Colgate, West Point, and Annapolis among others.
According to The Eagle, the coalition now has 50 members, including some men's basketball players.
The coalition took to social media to complain about the Patriot League, and implored fans to not only support players on the basketball court, but when they "stand for equality."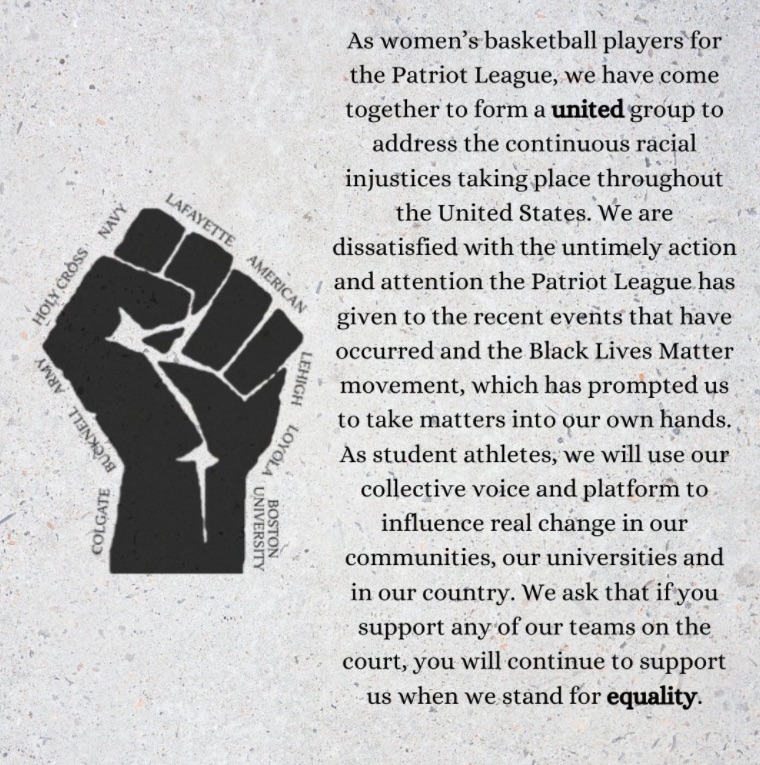 The players also submitted a set of demands to Patriot League Commissioner Jennifer Heppel as they said it was no longer "enough to keep touting education and awareness initiatives."
The demands include requiring the Patriot League to "respect [players'] perspective" which means "players have the full-fledged right to protest without the fear of repercussions." Kneeling for the National Anthem, Black Lives Matter paraphernalia, and "monetary support from the University toward Black charitable organizations" all should be supported.
In addition, the league needs to "reassess its hiring policies and commit to recruiting more Black athletes, coaches and administrators."
All 10 Patriot League schools have representatives in the coalition and have now expanded to include men's basketball players in the conference.

"The burden of navigating through white spaces to the Black person, Indigenous person, person of color is too traumatizing and isolating," said Keelah Dixon, a senior on Colgate's women's basketball team. "In addition to that, we must face systemic racism in every aspect of our lives. After seeing a man lose his life for no apparent reason, and suffer for nine minutes straight, I refuse to accept anything less than persistent anti-racism, consistent allyship and relentless self-education and self-reflection." …

Women's basketball players, and particularly Black women's basketball players, have long set the tone for athlete activism. Over the past two years, WNBA MVP Maya Moore has taken unprecedented action, putting her career on hold in the middle of her prime to fight for equality and justice.
It remains to be seen if the Patriot League will even have a women's basketball season; all fall sports in the league were canceled approximately a month ago.
MORE: UW accused of racism for honoring white basketball legend
MORE: Black UK faculty want b-ball arena honoring legendary coach renamed
IMAGES: dzaky murad/Shutterstock.com, PL BB Social Justice Coalition/Twitter screencap
Like The College Fix on Facebook / Follow us on Twitter