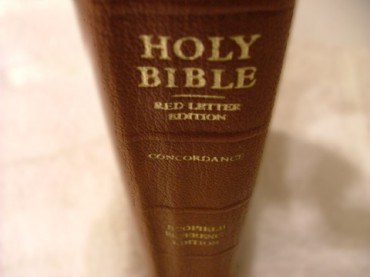 Robert Basevitz, who used to teach at Florence High School in Florence, Colorado, is suing his district for religious discrimination.
Basevitz was transferred to a different school after he complained about alleged violations of separation of church and state at the school.
The teacher claims "personalized Bibles" were distributed to students, and "morning prayer circles" and a church pastor were regular fixtures at the school.
"Government and public schools need to remain neutral on questions of religion so that you and I are not forced to (be exposed to) someone else's personal religious beliefs," [attorney Paul] Maxon said.

Maxon represents Basevitz, who is Jewish, in the lawsuit that says the Cowboy Church at Crossroads has been a regular fixture at the school.

Basevitz says the church also hosts lunches at the school known as "Jesus Pizza."

"The church has been involved in the school for at least three years. The pastor states they haven't missed a day of prayer at the school in the past three years," Maxon said.
District Superintendent Rhonda Roberts says that "[t]he majority of the information in [Basevitz's] complaint is inaccurate, or at best, taken out of context." Here is her full statement.
If these alleged activities are taking place during regular school hours, then it appears Basevitz has a case. But if they're occurring after the academic school day (though one wonders how "Jesus Pizza" lunches could take place then), they're largely permissible.
Like The College Fix on Facebook / Follow us on Twitter
IMAGE: Know Him Online/Flickr