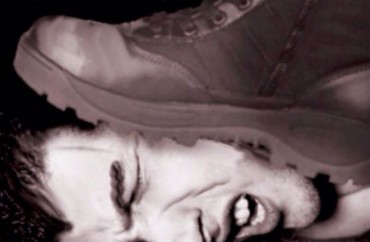 The only club limited to three venues on campus
The College Republicans are done being singled out for discrimination by Columbia University.
They went public with a year of grievances against the administration in response to yet another indignity: a last-minute ban on livestreaming its April 11 event with conservative radio host, PragerU founder and Columbia alumnus Dennis Prager.
The administration let the CRs livestream past events featuring other conservative speakers in partnership with the Young America's Foundation, the CRs wrote in an email blast.
Yet "just 8 days days before" Prager was scheduled to speak, Columbia claimed that the CRs couldn't "co-livestream" the event with PragerU, a nonprofit, because that would render it "commercial use":
Our livestream is only for educational use. University policy includes no rules or stipulations regarding livestreams and bringing outside organizations in order to help capture events.
MORE: PragerU sues YouTube, Google for blocking its videos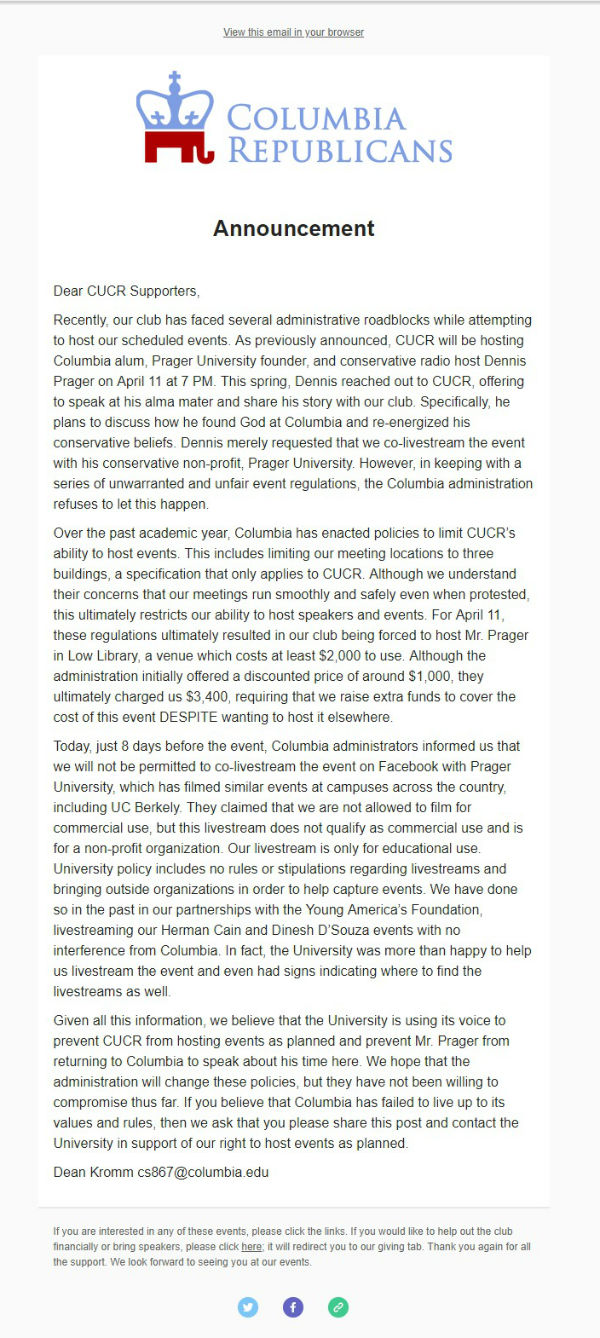 Columbia has imposed "several administrative roadblocks" on CR events all year, "limiting our meeting locations to three buildings, a specification that only applies to CUCR," they said.
The result for the Prager event is the CRs were limited to renting the $2,000 Low Library, and even with a steep discount, "they ultimately charged us $3,400" and demanded the CRs raise extra funds:
Given all this information, we believe that the University is using its voice to prevent CUCR from hosting events as planned and prevent Mr. Prager from returning to Columbia to speak about his time here.
They printed what appears to be the personal email for Dean of Undergraduate Student Life Christen Scully Kromm, whose departmental page lists a different email, and asked supporters to contact the university "if you believe that Columbia has failed to live up to its values and rules."
Columbia has a yellow-light rating from the Foundation for Individual Rights in Education, meaning that it has "at least one ambiguous policy that too easily encourages administrative abuse and arbitrary application."
MORE: Columbia violates its own rules by punishing lewd private messages
Like The College Fix on Facebook / Follow us on Twitter