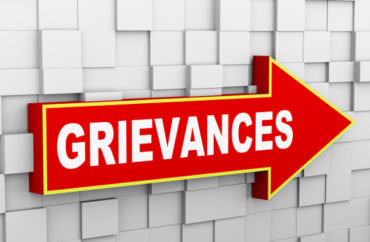 After reading the Columbia Daily Spectator's exposé on minority students' feeling of "lack of belonging" at the school, you'll notice many of the usual politically correct racial platitudes … and also wonder just why they chose to subject themselves to such a distressing atmosphere in the first place.
Part of the problem may be what we read right off the bat in the story: Students of color "feel a pressure to start conversations about race among students and faculty, such as by pointing out ingrained racism and microaggressions."
This leads, apparently, to greater stress among minorities because of the allegedly "already existing unique stress culture and isolating campus environment."
Where that pressure to "start conversations" comes from is never fully explained. It's just there.
The various student vignettes are rife with contradictions, as is too frequently the case with progressive political correctness.
For instance, one student says "I feel blacker at Barnard than I ever have in my entire life" (Donald Trump's election plays a role in this). However, in the very next breath she says "I've had to highlight that I'm black way more often than I usually have to."
She feels "blacker" than … she usually has to point out? Oh. Got it. Wait …
"The schools foster an environment in which we don't really have the language to talk about racial difference, because it's something that we don't even address. You have to actively seek that out," [Black Students Organization] President Braxton Gunter, CC '18, said. …

"It's usually the people who identify with these marginalized groups that are bringing it up, and that's exhausting. I shouldn't have to always be the one to ask, 'What about the students of color?' Everyone should just be always thinking about it," Aashna Singh, BC '19, said. …

"Although Columbia prides itself on it its diversity, sometimes it feels like the diversity is so spread out that you don't actually see any of it," Gabby Ureña, CC '20, said. "Everyone just sticks to their groups and doesn't mix with other races or ethnicities." …

"One trend that I see within feminist circles at Barnard is a lot of women only see themselves as women but forget the fact they're white in a country where whiteness is the number one privilege," Phanesia Pharel, BC '21, said. "People want to be good, so when they do a microaggression they just can't accept it because it's like, 'I'm a good person, I'm not racist, I'm a liberal.'"
To wit: The folks who demand more organizations of, and devoted to, color are upset that racial groups "just stick to their (own) groups"? And even in the confabs that are racially heterogeneous, members of the majority "just can't accept it" when a minority student excoriates them for "only seeing themselves" a certain way.
And more:
"It's just hard," [Sara Morales, BC '21 said]. "You come here knowing you're going to be the minority but you get here and it's like, fuck. Shit is tough. You see it: you go into a room and you immediately seek out the brown people and black people. No one tells you about the isolation." …

Idris O'Neill, BC '21: "In terms of white allyship—hold this institution accountable. You're the person they protect, you're the person they want to hear from. So you tell them "Fuck you Columbia." If there are no white people supporting the black movement, or people of color, or trying to uplift their voices, then no one is being heard. Because the only person they're going to hear is you."
As could be expected, more effective diversity workshops and programs are the solution for all of this ill feeling, along with more, er, "accommodating" Caucasian students like Robert Winton, for instance:
"Since I don't identify with a lot of these minority identities, and I have a lot of privileges, I want to be able to recognize that and hear how other people experience their identities."
Aww. Isn't that wonderful?
MORE: Study claims 'microaggressions' associated with racism in white college students
MORE: Prof: Discussing race makes students uncomfortable … so let's force them
IMAGE: Shutterstock.com
Like The College Fix on Facebook / Follow us on Twitter