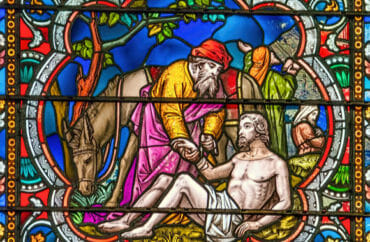 Judgment based on 'biased assumptions about male behavior'
One of the risks of aggressively prosecuting male students for their alleged behavior toward female students is that colleges will dissuade Good Samaritans from helping vulnerable people.
It happened when Duke University punished a fraternity that watched over an extremely intoxicated female – and even called for EMTs – when her reckless friends dumped her on the fraternity's porch so they could sneak in to pilfer liquor from the fraternity's authorized private party.
Now Cornell University is doing the same thing to a male graduate student – "a trained Emergency Medical Technician" – who looked after a female student in her room after she passed out from excessive drinking, according to the federal lawsuit by "John Doe."
The Cornell Daily Sun notes this is the third such lawsuit against the Ivy League school in seven months and the second to allege that Cornell's kangaroo court system gave the plaintiff "suicidal thoughts." Cornell is under four open Title IX investigations by the Department of Education, and two others were resolved this fall.
What sets this lawsuit apart from typical due-process complaints is the plaintiff claims Cornell discriminated against him as a Muslim.
He also cites his accuser's incapacitation, verified by several witnesses, as evidence that her alleged memories can't be trusted. Many other males who sue their colleges, in contrast, claim their partners were willing participants and could legally consent to sexual activity.
Calling her 'sweetheart' means he's not credible
This is how the Nov. 21 complaint starts:
[Jane] Roe attended a party on the night of December 5, 2014, and was heavily intoxicated. Her friends had to support her body as they walked her home from the party. She vomited several times, and finally passed out in her dorm room.

Doe, a close friend of Roe's, volunteered to watch over her. He slept on her floor for approximately three hours, and left before she woke up.

Nearly five months later, Roe suddenly and inexplicably accused Doe of having sexually assaulted her in her bed that night.
Only one witness – Roe's resident adviser, who stayed with her before Doe showed up – claimed Roe wasn't that intoxicated. But the RA herself had been drinking at the same party, and she initially withheld information about Roe throwing up at the party.
As with other lawsuits, Doe claims that Cornell's Title IX investigator, Sarah Affel, had it out for him. When a witness told Affel that Doe was Muslim, "Affel immediately began asking [the witness] questions about Doe's level of respect for women."
"A former Massachusetts prosecutor in the Domestic Violence Unit," Affel selectively used Doe's "tone" toward Roe as evidence against him while ignoring similar comments about Roe made by other witnesses, according to the suit.
By calling Roe "sweetheart" during a "controlled call" that was intended to make Doe incriminate himself, and at other times saying he was proud of Roe's achievements, Doe was "unusually paternal" and "condescending" in Affel's estimation.
The Title IX investigator, however, did not diminish the credibility of a female witness who said Roe was "cute" and "like a little sister to me."
Affel's disparate treatment of similar words based on the speaker shows that she discriminated against Doe as a male and as a South Asian Muslim, believing the "incorrect but pervasive notion" that such men "do not view or treat women as equals."
Muslim student sues Cornell University for punishing him after he watched over severely intoxicated female by The College Fix on Scribd
Selective use of 'astronomical data'
She also bizarrely used Doe's estimation of when certain things happened against him, while not showing similar skepticism toward other witnesses' time estimations.
Doe said he left Roe's room at approximately 6 a.m. and that it was light outside, which is contradicted by "astronomical data" consulted by Affel. The Title IX investigator was silent, however, when a female witness said improbably that Roe's room was dark when she returned to check on Roe "around 9 a.m."
Affel also ignored "much more significant and troubling inconsistencies and red flags" in Roe's statements, including whether she had "any independent memory of the events in her room" before Doe arrived to take over watching Roe so her friend could leave, according to the suit.
Roe also withheld from Affel "friendly texts and Facebook messages" she sent Doe after his alleged sexual assault, and she continued to rely on Doe for emotional support as she dealt with "family and personal matters."
Before she accused him of assault, Roe again "got similarly heavily intoxicated" at a party, and Doe and others "had to walk her home."
Affel also played down the effect of alcohol on the memory of another witness who took Roe's side, a female who admitted to consuming "at least 10 alcoholic beverages, including shots of hard liquor," according to the suit.
Her official misconduct didn't end there, according to Doe. He took a polygraph test at the urging of Cornell police:
When Doe contacted CUPD concerning the results of the polygraph examination, CUPD informed him that the results were in Affel's possession. When Doe attempted to get the results from the Cortland Police Department [which had administered the test], Affel intervened, telling the police that there was an ongoing, active investigation at Cornell. Indeed, Cornell never provided Doe with the full results of the polygraph examination; he eventually obtained them from the Cortland Police Department after his suspension.
Discouraged Doe from seeking counseling
Doe was found responsible for sexual assault after a three-person panel reviewed Affel's report. They did not have the opportunity to hear "live testimony or question witnesses."
He appealed his suspension down to one year from two, but the notation remains on his transcript – "severely" diminishing his chances of getting into medical school.
(In 2012 Cornell stopped giving students the right to a hearing in sexual misconduct cases, in response to regulatory guidance issued by President Obama's Department of Education.)
Not only has Cornell never responded to Doe's complaint that the investigation was biased and discriminatory against him based on multiple protected categories, he claims:
Incredibly, Affel initially discouraged Doe from seeking counseling by telling him that sharing information from the investigation with anyone, including a therapist, could result in another policy violation.
He was admitted to a psychiatric ward for several days because of suicidal thoughts, but had never experienced "psychiatric issues at all" before the investigation.
Doe is seeking a jury trial and damages against Cornell for physical, emotional and psychological harm, as well as for ruining his reputation and "past and future economic losses." He wants his record expunged.
MORE: Duke judged fraternity guilty because they saved drunk girl from dying
IMAGE: Olan/Shutterstock
Like The College Fix on Facebook / Follow us on Twitter