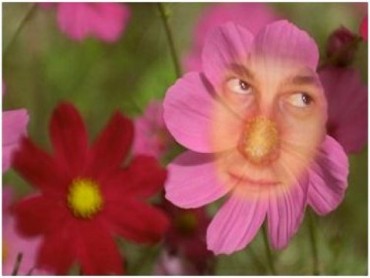 Brown University has finally put out the final version of its "diversity and inclusion action plan," and you know what? It couldn't have come about without the "exhaustive efforts" of activist students.
But being a student activist is a tough gig. Especially at an Ivy League institution like Brown!
"There are people breaking down, dropping out of classes and failing classes because of the activism work they are taking on," said David, who did not want to give his last name.
"My grades dropped dramatically. My health completely changed. I lost weight. I'm on antidepressants and anti-anxiety pills right now. (Counseling and Psychological Services) counselors called me. I had deans calling me to make sure I was okay," he said.
It seems David was especially stressed out over two "racist" columns that the Brown Daily Herald ran back in October, and the alleged mistreatment of a visiting Latinx student by a campus officer.
(And no, that's not a typo — "Latinx" is actually (supposedly) a word. Here's a summary.)
It probably comes as no surprise to know David has asked the Counseling and Psychological Services and those deans for excuse notes in order to get extensions on class assignments.
You might be left wondering if those who hold full, or even part-time,  jobs while handling a 12-credit or higher course load have ever had the cojones to request extra time for assignments and/or exams.
Here's still more to tug at your heartstrings:
Justice Gaines '16, who uses the pronouns xe, xem and xyr, said student activism efforts on campus are necessary. "I don't feel okay with seeing students go through hardships without helping and organizing to make things better."

In the wake of The Herald's opinion pieces, Gaines felt overwhelmed by emotions flooding across campus. Students were called out of class into organizing meetings, and xe felt pressure to help xyr peers cope with what was going on, xe said. Gaines "had a panic attack and couldn't go to class for several days."

Deans' notes helped Gaines to complete academic work while staying involved in student activism.
RELATED: Brown student paper apologizes for two editorials (deletes one) due to students 'hurt' by their content
In writing such notes, deans acknowledge the difficulties faced by a student on campus and demonstrate their support for the student's requests, said Ashley Ferranti, assistant dean of student support services.

Though it is ultimately up to a faculty member to accept a dean's note, Ferranti estimated that notes are accepted over 90 percent of the time. Students who take issue with the rejection of a note can discuss the incident with a dean, Ferranti added.

While notes are helpful, they should be "more accessible" and "more serious, so that professors will be more inclined to follow them," Gaines said.
Indeed. It's simply not enough that 90% of the time professors accept a dean's excuse note for a student. They have to be readily available and have a more sincere tone! Come on, Brown officials! Get with it!!
And who didn't guess this was coming — bad grades for choosing activism over studying is … racist:
When faced with the decision of completing activist work or studying for an exam, students sometimes feel obligated to choose the former, said Liliana Sampedro '18. This choice, often made by students advocating for increased diversity on campus, "has systemic effects on students of color," she added.
RELATED: Illegal Immigrants Complain They Get Student Loans Instead of Grants
Sampedro worked alongside the group that presented the demands for the diversity and inclusion action plan's revision. It was a Thursday, she recalled, and she had a research presentation that needed to be completed that week. "I remember emailing the professor and begging her to put things off another week," she said. The professor denied her request.
"Homework was the least of my worries," she added.
"The least!!"
Does Ms. Sampedro think her future boss would grant such a request if a company report was due the next day … but she felt that she had to go protest something instead?
Not to mention, even before that hypothetical — what would a potential employer think after reading Sampedro's (and the other students') comments above?
Welcome to the real world.
Lest you give up all hope for the current college generation, some of the remarks at the Daily Herald article's comment section might cheer you up a bit:
"Students have ALWAYS been navel-gazing idiots. What Brown has proven lately is that there are no responsible adults in charge."
"It's a terrible thing you point out — and your observations are chilling. Brown doesn't realize that they are harming the brand forever with this stuff. Or, worse, they don't care because they are tenured."
"Why can't these whiners and weaklings just declare an independent major in activism?"
"Part of what you need to learn at college is how to live your life, and that includes how to apportion your time. Sometimes you need to learn the hard way, and getting that experience isn't all bad. Things get even tougher out in the real world than figuring out whether to go protest college admissions policies or sit in on a yoga class…."
"'Activist responsibilities'? That caption says it all. Students' responsibilities are academic, period. If one cannot handle the balance between schoolwork and activism, then one should go elsewhere and give his or her spot to one of the thousands of other deserving applicants who want to come to Brown to learn."
Read the full Daily Herald article.
RELATED: Law students complain rape law too traumatizing to study, law professors say
RELATED: Chicago public school students protest their … FREE cafeteria food
Like The College Fix on Facebook / Follow us on Twitter
IMAGE: Eric Mueller, chiecrochets/Flickr