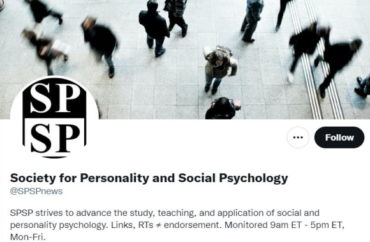 Many colleges and universities require diversity, equity and inclusion statements to obtain a job as a professor or to gain tenure, but one group has taken that concept a step further.
The Society for Personality and Social Psychology requires DEI statements along with guest lecture proposals to be chosen to give a talk at the group's annual meeting.
"No longer would acceptance of proposals be based exclusively on evaluations of scientific merit. Everyone had to state how their work advanced Diversity, Equity, and Inclusion (DEI); and this would be included in evaluations of which proposals SPSP would accept for presentation," reported psychology Professor Lee Jussim, author of the Unsafe Science Substack as well as chair of Rutgers University's Department of Psychology.
The policy is spelled out on the Society for Personality and Social Psychology's website.
The organization states as "the flagship organization for social and personality psychology, SPSP holds a special responsibility as a primary catalyst for social justice in the field [ … and] recognizes the need for the organization to make fundamental changes to its priorities and activities in ways that address the goal of anti-racism and equity."
With that, scholars must explain how their submission "advances the equity, inclusion, and anti-racism goals of SPSP. This may include, but is not limited to: The research participants in the sample; the methods used in the research; the members of the research team(s) involved in the work (e.g., background, diversity, career stage, affiliation type); the content of the presentation (e.g., critical theories, prejudice, equity, cross-cultural research)."
In an email exchange regarding the policy published Aug. 7 on Jussim's Substack, Laura King, writing from a personal perspective and not as president of the Society for Personality and Social Psychology, explained the logic behind the decision:
This policy was recommended by the SPSP Equity and Anti-Racism Task Force and approved by the SPSP Board (which is comprised of individuals elected to their positions by SPSP members).

In my view, much of your concern is rooted in a misunderstanding of the policy. Let me reiterate some points from my initial reply that may not have been seen by everyone cc-d here:

The additions to the submission requirements are not new. They were in place last year.

These are consciousness raising tools.

These requirements are part of, but hardly the central issue in, the evaluation process. They are not a gatekeeping device.
Several observers have panned the policy, including University of Chicago scientist Jerry Coyne on his Why Evolution is True blog, on which said he would resign his membership from the organization due to this policy.
"If SPSP is now endorsing this ideology, and telling us that we cannot present at the SPSP conference unless we profess antiracism, or at least pay lip service to it by finding some way that our research advances it, then I cannot and will not attend the conference. And if this policy stays in place, then I will have to resign from SPSP, after 31 years of membership," Coyne wrote.
MORE: University of Illinois requires all faculty to engage in DEI activism, or else
IMAGE: Twitter screenshot
Like The College Fix on Facebook / Follow us on Twitter