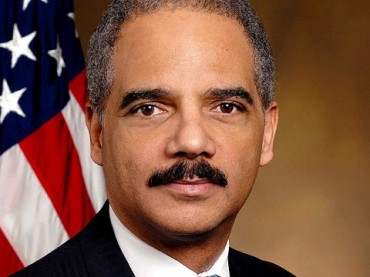 Former Education Department attorney Hans Bader says that if the Obama administration Education and Justice departments get their way, schools could face sanctions for suspending a "disproportionate" number of black students.  What the administration doesn't seem to realize is such government "remedies" would only exacerbate racial segregation. Writing at OpenMarket.org, Bader notes,
In a speech Saturday, Attorney General Holder made a very ironic claim: blaming racial disparities in school discipline on "zero-tolerance" policies, even though such policies were actually spawned partly by school officials' fear of being investigated over racial disparities. There are many things wrong with "zero-tolerance" policies, but an increase in racial disparities is not among them. Racial disparities in school suspension rates are almost entirely the result of differing rates of misbehavior within different demographics, not school officials' racism. Indeed, demanding that schools eliminate such disparities may actually reinforce harsh and unjust zero-tolerance policies, which tend to produce a slightly larger ratio of suspended white students to suspended black students than alternative disciplinary policies (and thus, slightly less racially disparate impact).

By making urban schools even more violent (and more racially divided and tense), these racial quotas in discipline are likely to increase de facto segregation in such schools, by driving out white, Asian, and black middle-class students, leaving behind a racially-isolated core of poor black students who cannot afford to either move to a better neighborhood or go to a private school.
Bader continues, saying this administration shortsightedness will be quite harmful to the group Eric Holder believes is the victim: African American students. The racial achievement gap will worsen as perpetually disruptive students remain in class … because teachers and school administrators are fearful of applying any punishments.
Like The College Fix on Facebook / Follow us on Twitter