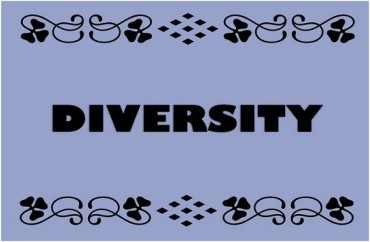 Ohio's small, private Kenyon College has taken the step of incorporating diversity into its faculty tenure and promotion guidelines.
"Overwhelmingly" supported by the liberal arts school's faculty, the guidelines "take on added significance because they will allow teachers engaged in diversity initiatives to see their efforts benefit them as employees in a way they did not before," according to Diverse.
If you're trying to figure out what this means exactly, beware that the "flowery" lingo typically associated with academic diversity doesn't stop there.
For example, here are some of the "explicit" ways diversity will now be "interwoven":
• Affirms teaching excellence as "the sine qua non" for retention and advancement, plus achievement in collegiate citizenship and scholarly or artistic engagement as strong complements: "Woven into each of these criteria is a commitment to fostering an open, respectful, supportive, accessible, and inclusive community of learners."

• In teaching excellence, cites among seven essential areas "promotion of an inclusive classroom environment that values diversity, takes into consideration students from a broad variety of backgrounds and learning styles, and challenges students to their best efforts."

• In evaluation of collegiate citizenship, cites "contribution to programs that strengthen inclusivity, diversity or access to liberal education."
Believe it or not, several Kenyon committees took about a year to come up with the (new) guidelines' language.
Psychology professor Patrick Ewell said the changes "encourage faculty to continue or begin efforts to promote diversity and inclusion that could be rewarded." These could include "being intentional about including underrepresented groups in research," to "making lecture styles and class structures more inclusive."
The specifics on how to make things like lecture styles and class structures "more inclusive" aren't readily apparent in an otherwise lengthy article.
Physics professor Paula Turner said faculty who are uncertain about "investing" in diversity need to be aware that it now "counts."
"I think the real benefit is that now it becomes clearer to people who want to work on diversity that it won't be missed when they apply for tenure or promotion," she said.
It also won't be missed for professors who want to put most of their efforts into teaching their subjects (without worrying about what "inclusive" lecture styles and class structures are) and to do research. And not in a good way.
MORE: Editorial scolds U. Michigan for diversity bureaucrat bloat
MORE: Diversity pledges require loyalty in both 'thought and deed'
IMAGE: Ron Mader / Flickr.com
Like The College Fix on Facebook / Follow us on Twitter