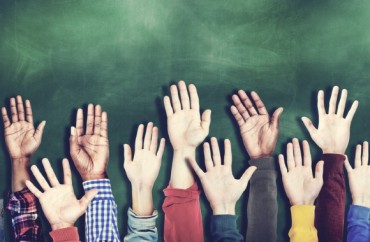 Maybe this generation of college students isn't as coddled as we thought.
The embattled president of Mount St. Mary's University, who said faculty should nudge "at-risk freshmen" to leave the school quickly ("drown the bunnies") rather than saddle unpromising students with debt and worsen the school's retention rate, has the support of three in four students at the Catholic school, The Chronicle of Higher Education reports:
The survey, circulated this weekend by the university's Student Government Association, asked one question: "Do you believe in the president's leadership and vision for the future of the Mount?" Nearly a thousand students — 61 percent of the undergraduate student body — responded, according to an email sent to students this evening by Abel Gonsalves, the student-government president. Slightly over 75 percent of the respondents expressed support for Mr. Newman, the message said.

Mr. Gonsalves wrote that the student government had issued a resolution requesting that its survey "be considered equally to the recent faculty vote."
The student vote for President Simon Newman – a former private-equity fund manager who fired two faculty members (since offered reinstatement) in the wake of the "bunnies" report by the student newspaper – stands in stark contrast to the 87-3 vote of no confidence by faculty:
You have only been with us a short time. We know all too well the great love for this community that comes to those who join us. But it has become apparent that negative public attention has interfered with our ability to continue in our work and to bring new students and faculty to this campus. We have come to the sad conclusion that this state of affairs cannot be resolved while you continue in your current office. Therefore, it is with a heavy heart, in a loving spirit of compassion and forgiveness, that we appeal to your generosity of spirit and ask that you resign your position for the good of our community by 9:00 AM on February 15, 2016.
There's no indication that has happened or will. Newman has the support of the trustees, and now a mandate from students to continue his work.
Read the student-vote story, the no-confidence faculty letter and Newman's own defense of his plan.
Like The College Fix on Facebook / Follow us on Twitter
IMAGE: Shutterstock